LiteOn LVW-5045 HDD&DVD Recorder
13. Easy Guider - Timer Record Menu
LiteOn LVW-5045 HDD&DVD Recorder
Easy Guider - Timer Record Menu
By using the timer record option, we can program the LVW-5045 to record video of a given duration at a predetermined time in the future.
First option is to enter manually the date/time of the recording or use the Showview system.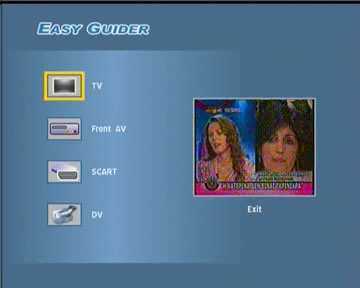 Then we have to select the video source.
We selected TV from the previous menu so now we have to select the channel.
We can select here, how often the recording will take place (once, daily, weekly). For example, you can select here the weekly option if you want to record your favorite TV series each week.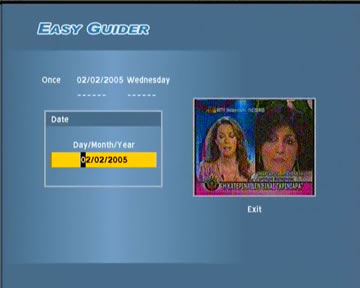 Set the date and time the recording will start.
Set the duration of the recording.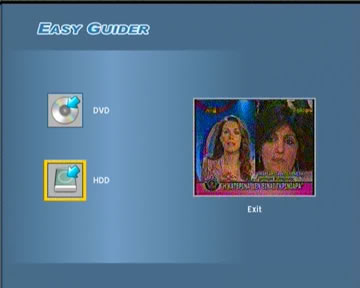 Select where the video will be recorded (hard disk or DVD).
After we've successfully programmed a timer recording, we can see a summary of all our choices in order to verify everything is setup as desired.