KIOXIA TransMemory U366 128GB USB Flash Drive
2. Performance / Conclusion
After unpacking we connected the USB flash drive to a USB3.0 port. You will get around 115.2GB of useable empty free space. Passing to the performance tests, the ATTO Disk Benchmark reports around 218MB/sec reading and up to 32MB/sec writing speeds.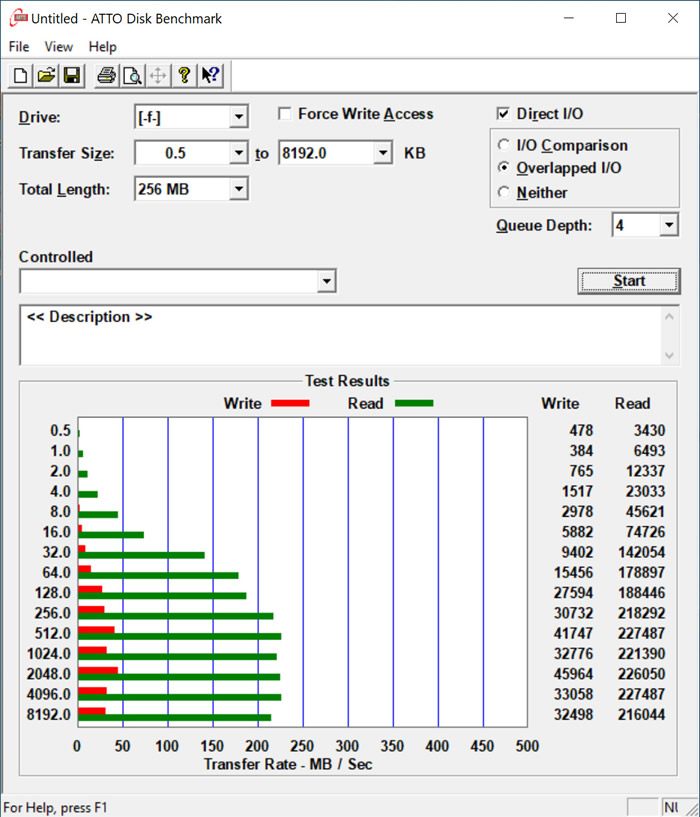 The CrystalDiskMark software reports slight higher performance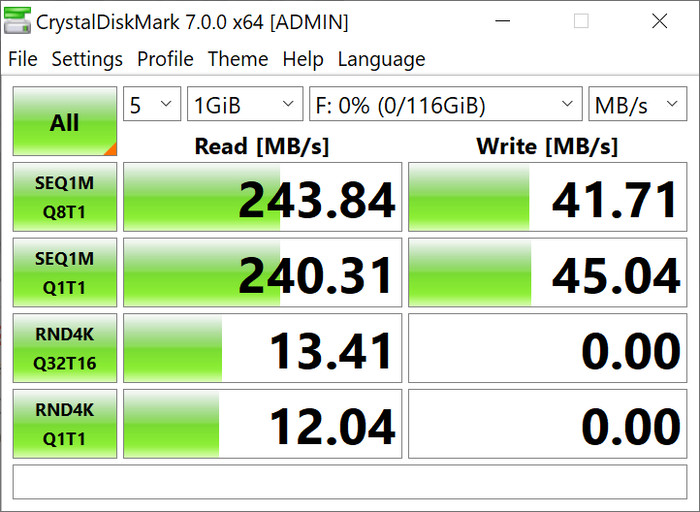 While the AJA System Test benchmark also reports around 222MB/sec reading and 42MB/sec writing speeds.
The KIOXIA TransΜemory U366 128GB USB Flash drive, was an excellent product from our point of view. It proved to has very good performance, dimensions and look. The performance for the reading part is very good, while the writing also will be good for big files, in case you need lot of small files you might use another solution. The USB flash drive is armed with KIOXIA's 5years of limited warranty and if you can find available around 20Euro you should consider buying it.