Kingston Predator HyperX 512GB Review
4. Final thoughts
Having up to 1TB of storage space in your pocket was a dream some years ago. The Kingston DataTraveler Predator HyperX flash drive offers that convenience plus generous capacities and a performance that cannot match an SSD but is more aligned to a USB flash drive. It comes in an almost luxurious package, a good bundle with some extra accessories and and its solid feel will impress you, although a smaller size would make it look more elegant. Corporate users might complain about the lack of hardware encryption.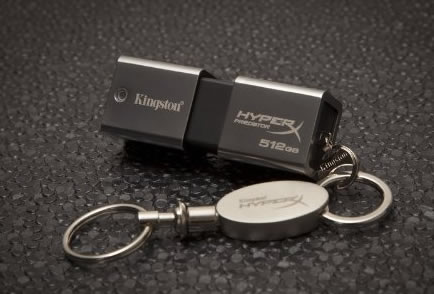 But the basic question here is whether the drive is worth the money spent. Consider that 512GB version would cost you around €660~760 (!) and you could spent the same on a 2.5" 512GB SSD and a USB3.0 case, while you could enjoy some extra performance, especially with smaller files.
So this is definitely a matter of convenience and portability here. For sure, the HyperX Predator is also not exactly intended to sell a million units, but it's an innovating product that will primarily appeal to the ultra-premium market who appreciates its benefits.