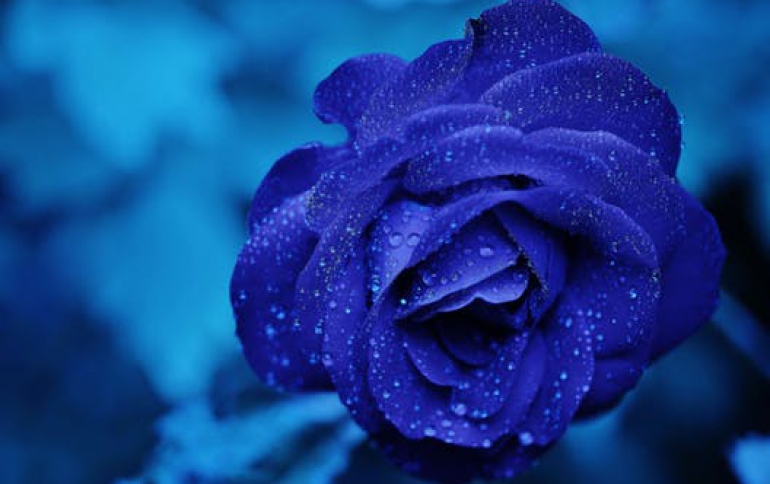 Kingmax Unveils 2400MHz DRAM Module Without Heatsink
DRAM module manufacturer KINGMAX presented the DDR3 2400MHz Nano Gaming RAM, a DRAM module that can be operated at 2400MHz without using a conventional heat sink. Instead of adding conventional heat sink, Nano Gaming RAM adopts the nano thermal dissipation technology (NTD Tech) to improve thermal performance by 10%. Its bandwidth can reach up to 19.2GB/sec under low voltage which means the performance will be more conspicuously improved in 3D shooting games that involve more rigorous requirements for speed.
Heat dissipation is always the key issue for the stability of system operation. Particularly in overclocking or 3D games, high temperature may easily cause the instability of operation. The KINGMAX DDR3 Nano Gaming Ram adopting NTD Tech increases the effect of heat radiation keeping the working temperature far lower than conventional heat sinks. Thermal dissipation is also increased by 10%, effectively maintaining low temperature and high stability.
The new modules also reaches 2400MHz and provides high speed transfer bandwidth up to 19.2GB/s with low voltage 1.65V and CL value 9-11-9-27.
The memory supports dual channel platform of Intel P55 chipset (2200MHz above).
Nano Gaming Ram series include 1600MHz, 2000MHz, 2200MHz and 2400MHz for different kind of Motherboard and CPU matches. All products have passed CE (EU), Intel?s XMP certifications and RoHS.

Features of KINGMAX DDR3 2400MHz Nano Gaming Ram:
* Support Intel P55 Chipset
* Adopting Nano Thermal Dissipation Technology
* ASIC chip embedded for anti-counterfeiting purpose
* Lead-free production process
* TinyBGA technology adopted: with advantages as compact size, well heat dissipation and low EM interference
* 100% product compatibility and stability
* High data transfer performance for overclocking enthusiasts and hardcore gamers
Specification of KINGMAX DDR3 2400MHz Nano Gaming Ram:
* 240-pin DDR3 2200MHz
* CAS Latency: 10
* Bandwidth: 17.6GB/sec
* Voltage: 1.5~1.8v
* Capacity: 4GB (2GB*2)
* Worldwide lifetime warranty