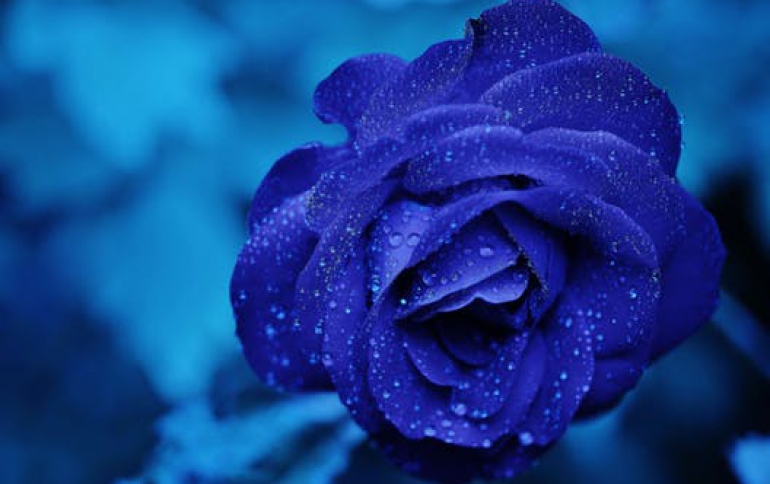 Iomega Trying to Revive Zip Drives
Iomega Corp. chief executive Werner Heid knows how the razor blade principle of business works: give away the razors and customers will have to buy the blades. As a vice president for Hewlett-Packard Co., he learned that the theory works in the world of computers. Sell enough printers at rock-bottom prices, and consumers will make up the difference by buying ink cartridges at $27 a pop. Now he's trying to revive Iomega's flagging sales by applying the concept to the company's mainstay products. Move enough Zip drives, he figures, and maybe customers will buy enough Zip disks to buoy up Iomega's bottom line. Problem is, it's unclear if there's room for growth in magnetic storage devices. Rewritable compact discs are getting cheaper every day and rewritable DVD's are around the corner.

Iomega is pressing forward nonetheless, putting money into marketing even as the company is laying off 1,250 of its 3,300 employees in an effort to slash costs. The company lost nearly $36 million in the second quarter of 2001.

Heid took the CEO's job in June, replacing Bruce Albertson, who resigned over differences with the board. He is paring down Iomega's product lines, temporarily abandoning efforts to push trendy retail products that Albertson had championed such as the audio player HipZip and picture storage system FotoShow.

Instead, Iomega is reaching out to current Zip users (it estimates 42 million drives are currently in use), producing new software that will encourage them to use more storage space. The company is also targeting new customers by cutting prices on Zip drives, which accounted for nearly 79 percent of its revenue in the latest quarter.

Heid said Iomega may soon sell its 100-megabyte drive, now $85 on the company Web site, for about $50 at Target or Wal-Mart. The drives would come with Iomega's ActiveDisk software, which lets users run applications directly off their Zip drives, bypassing the need for a hard drive.

``If you have small kids at home who are constantly hammering the computer but want to play their own games, the kids would basically plug their disks in and can play without ever touching your hard drive,'' said Heid. ``There's something I'm sure many people can relate to.''

But the strategy may be a case of too little too late, said Stan Corker, director of technology research for Emerald Research. He said Iomega was focused on a similar proposal in the late 1990s, when it set out to replace the floppy disk with the Zip. Iomega had seen enormous growth, with sales surging more than tenfold between 1994 and 1997, but Zip prices were too high to persuade computer makers to include the device in their PCs, Corker said.

``Since then, the Zip has been in a downward cycle,'' he said. ``A lot of comments coming out of Iomega management these days are associated with rejuvenating the Zip product line, but I feel that it's probably far too late because rewritable CDs have come along in the meantime.''

Other problems plagued Iomega during that period as well. The company went through three CEOs in 18 months, racked up millions of dollars in losses, cut jobs and closed two California plants. In 1998, the company settled a lawsuit from consumers who said they were overcharged because of delays on its help lines. The year before, it recalled some Jaz storage disks. Most notably, Zip customers began to complain about the so-called ``click of death.'' Users who heard the sound soon found their drives and their data wiped out. Last year, the company settled a class-action lawsuit, agreeing to give $40 rebates to millions of customers who bought Zips between 1995 and March of this year.

Iomega said that glitch has been fixed and is pushing hard to market Zip as more reliable than rewritable CDs, including quirky television spots feature a backyard swimmer who is eaten by an octopus, then reappears thanks to a Zip drive. Print ads say: ``If you think CD-RW is the safest, easiest way to store files, you don't know zip.''

``CD-RWs are much more unreliable when it comes to storing data and then reading it again,'' Heid said. ``If you get a scratch on your CD, you hear the music skipping. In the music environment, that's an annoyance and you can live with it. In the computer environment, you've lost your file.''

Nevertheless, even while Heid disparages CDs, Iomega says it's launching CD-burner software. The company also retails Phillips rewritable CD drives and is one of the top CD sellers in the market. Heid says Iomega also plans to closely watch development of rewritable DVDs, which are now too expensive for most home users. Yet he says Iomega's main thrust must remain the Zip, which may expand beyond the current 250 megabytes of storage, and the new Peerless drive, which can store up to 20 gigabytes. Heid says he's confident that strategy means Iomega will be profitable throughout fiscal year 2002.