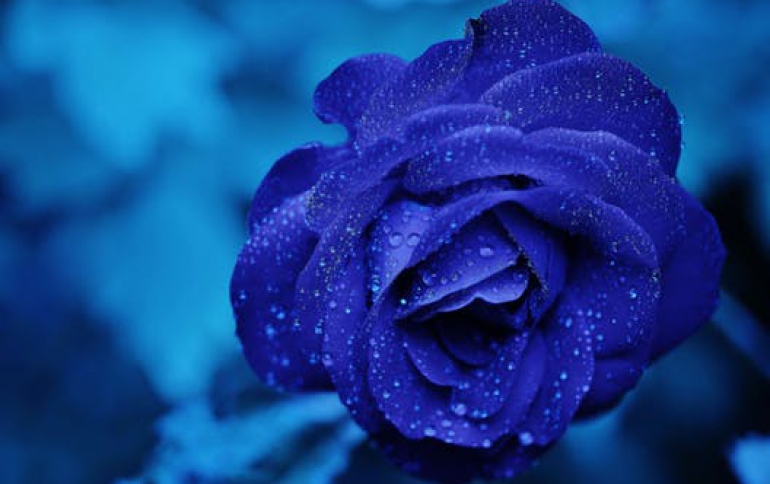 Iomega Announces Disk-to-Disk Autoloader for Network Backup for Small and Medium-Sized Businesses
Iomega today announced an evolution in disk-to-disk autoloaders: the Iomega REV™ Autoloader 1000. Designed to replace SCSI-based tape autoloaders and other backup devices in small- and medium-sized business networks, Iomega's REV Autoloader 1000 delivers superior performance and reliability for network professionals at a lower cost.

The new Iomega REV Autoloader 1000, expected to begin shipping during the fourth quarter, debuts this week at the Storage Expo tradeshow in London, Oct. 13-14, where it will be displayed at the Iomega booth and the booth of Computer Associates International, Inc. (CA). The Iomega REV Autoloader 1000 debuts in the U.S. at the Storage Networking World tradeshow in Orlando, Oct. 25-28. REV Autoloader 1000 Features

The groundbreaking Iomega REV Autoloader 1000 is a 2U single-drive desktop device featuring 10-slots for a native capacity of 350GB* (700GB with 2:1 software compression), all managed with the bundled enterprise-strength BrightStor ARCserve Backup Standard Edition r11.1 plus Disaster Recovery Option software from CA.

Dual SCSI interfaces on the Iomega REV Autoloader 1000 allow the drive to connect to a server and a NAS (network-attached storage) device. Web-based configuration tools (via the optional remote management unit) and a front operator control panel give the user simple access to key settings, for configuring, controlling, monitoring, and updating the REV Autoloader.

Optional accessories include:

Remote Management Unit - Web interface management tools for remote configuration and control;
Bar code reader for expedited inventory management;
19" rack mount kit for optimum space utilization.

"Until now, autoloaders have always involved some compromises due to the limitations of the tape format," said Wayne Arvidson, director, professional storage solutions, Iomega Corporation. "Iomega's unique solution is to reinvent the autoloader, using the REV drive and inexpensive 35GB REV disks as the core technology. A REV-based autoloader accomplishes two highly desirable goals in a single stroke: it eliminates the frustrations associated with tape, and it reduces the backup window for more efficient management of the network."

In head-to-head tests, Iomega's REV drive can reduce the backup window--the time to complete typical backup tasks--by more than 80 percent compared to such tape formats as DDS-4.

REV Technology Benefits
Iomega's REV technology can transfer data at rates of up to 25MB/sec, outperforming more expensive tape alternatives like DDS-4, DAT-72, VXA, AIT-1, and DLT VS80.

REV disks also eliminate other frustrations of tape, such as tape head cleaning, tape retensioning, and worn tape replacement. Moreover, since the REV drive does not require a cleaning disk, all ten slots in the REV Autoloader 1000 can be used for storage.

Whereas tape is a fragile, slow and expensive linear-access technology, the Iomega REV drive is a robust, high-performance device with random access capability, transforming the backup process and making system or file recovery tasks faster, easier and less costly in terms of both labor and network downtime.

Additionally, REV disks enjoy much higher rewriteability--estimated to be over one million rewrites--for cost savings versus tape when factoring in the replacement cost of worn-out tapes.

CA ARCserve Software
CA's BrightStor ARCserve Backup Standard Edition r11.1 and Disaster Recovery Option, which is bundled with the Iomega REV 1000 autoloader, supports automation, 2:1 compression, and disk spanning. Users can also retrieve individual files with point-and-click ease in a fraction of the time it takes with tape, providing a much-improved recovery experience. In the event of a catastrophic system failure, the combination of the REV drive and BrightStor ARCserve Backup solutions will provide simple and rapid disaster recovery.

"As the volume of data continues to grow -and the requirement for shorter backup windows increases - customers will find the value proposition offered by Iomega's new REV autoloader 1000 very attractive," said David Luft, senior vice president of SMB/OEM product development at CA. "CA's BrightStor ARCserve Backup technology is a key component of this overall value proposition. It streamlines and automates backup and recovery tasks to minimize ownership costs and helps ensure that customers realize the full benefits of this ground-breaking technology."

The REV Drive: Engineered for Reliability
In the REV drive design, sensitive components like the read/write heads and electronics are located in the REV drive for protection. The disk itself holds a hard drive platter and a quiet fluid-dynamic bearing motor, eliminating the spindle hole as a potential source of dust contamination. Patent-pending air filtration, together with shutters that seal off both drive and disk from outside air when the disk is inserted and ejected, contribute to a virtual "clean room" environment inside the removable REV disk.

These features, combined with Iomega's patent-pending advanced two-stage error correction and patent-pending automatic head cleaning, give REV storage products exceptional data integrity. And REV disks are engineered for a long shelf life, estimated to exceed 30 years.

Industry Support
Industry software support for the Iomega REV drive has been growing fast since its release in April 2004; already, eight major storage software vendors in the Windows, UNIX, and Linux communities support the REV drive, and Iomega continues to work with others to certify compatibility with their solutions.

REV Awards
Since its debut, the REV drive has won 14 industry awards worldwide, including "Best of CeBIT America" for personal hardware and a PC Magazine "5 Stars" rating and Editors' Choice award (June 22, 2004, issue).

Compatibility and Requirements
System Requirements for PC Users:
333 MHz Pentium II minimum
Available SCSI connection
128MB RAM
CD-ROM drive
100MB hard drive space required to install software depending on applications and options selected (excludes temporary cache) Microsoft Internet Explorer 5.0 or higher or Netscape Navigator 6.1 or higher required to view User Manual and download Iomega software

Autoloader Drive Interface:
Dual SCSI, LVD Ultra-3 wide SCSI, 68 pin HD Connector

Price and Availability
The Iomega REV™ Autoloader 1000 is expected to be available during the fourth quarter through distributors and value-added resellers for $2,199. A three-year worldwide warranty is standard. Extended warranty support is available through Iomega's Gold Service Plan at $699 (all prices are U.S. suggested retail).