Gainward GTX560Ti 2GB Phantom Vs Club3D HD6790 CoolStream Edition
3. Meet the Club3D Radeon HD 6790 CoolStream Edition
The Club3D Radeon HD 6790 CoolStream Edition is based on the same Barts GPU that powers the Radeon HD 6800 series. The card is aimed at NVIDIA's recently released GTX 550, which can be found online for $130. So at least pricewise, the new Radeon HD 6790 is positioned against a GeForce GTX 460 768MB or a Radeon HD 6850 ( $160).

The 6790 is a cut-down from the 6850, losing 2 SIMD units and half of its ROPs but also features higher clockspeeds for both the core and the memory. The card has 800 SPs and 16 ROPs operating at 840MHz. It comes with 1GB GDDR5 memory clocked at 1050 MHz:

Model
Product Name: Radeon HD 6790 CoolStream Edition
Product Series: Radeon HD 6000
Item Code: CGAX-67924
EAN Code: 8717249409373
Interface
Bus Interface: PCI Express 2.1
Chipset
GPU Chipset: Barts LE
GPU Clock: 840MHz
Stream Processors: 800
Multi-GPU
Multi-GPU: 2-Way CrossFireX
Memory
Memory Size: 1024MB
Memory Interface: 256BIT
Memory Type: GDDR5
Memory Clock: 4200 MHz
Cooling
Cooling Type: Active Fansink, CoolStream featuring 3 heatpipes.
3D API
DirectX version: 11.0
OpenGL version 4.1
Dimensions
Slot Width: 2 Slots
Profile: Standard profile
Card Size: 227*118*38 mm
Weight:
Card Weight: 494 grams
Output Configuration
DVI: 1x Dual Link DVI-I
DisplayPort: 1x Mini DisplayPort 1.2
HDMI: 1x HDMI 1.4a
HDCP ready: YES
RAMDAC: 400MHz
Max. Res. digital: 2560x1600
Max. Res. analog: 2048x1536
Max. Res. HDMI: 1920x1200
The Club3D Radeon HD 6790 CoolStream Edition retails in the black, compact package you see below: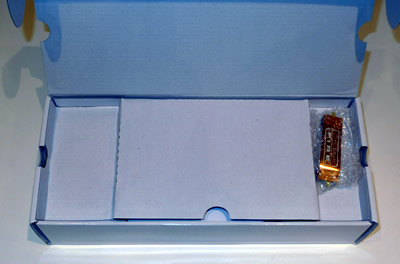 Besides the graphics card, the bundle includes a driver & e-manual CD, a quick install guide as well as a Club 3D CrossFireX Interconnect Bridge, which allows you to setup two Club 3D ATI compatible graphics cards in a CrossFire mode.
The dual-slot card measures 227*118*38 mm and it should be installed to a PCI Express x16 slot: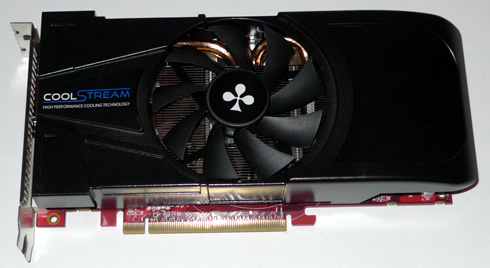 The card is equipped with Club 3D's CoolStream single-fan cooling system, which is features heatpipes that keeps the components cool. Paired with a fan blade design it increases airflow while reducing noise.
Despite its 150W AMD, Club3D's implementation ships with only a single socket, making the card more compatible with lower-wattage PSUs that only come with 1 PCIe power plug:
Connectivity options include 1x Dual Link DVI-I, 1x Mini DisplayPort 1.2 and 1x HDMI 1.4a.
The HDCP-ready card is able to drive the following maximum resolutions:

Digital: 2560x1600
Analog: 2048x1536
HDMI: 1920x1200

We installed the card and fired up the GPU-Z utility, which confirms the card's basic specifications: