14. Tests - Overclocking
SuperStep is a convenient utility to help overclock your system. There is no need to delve into the BIOS with this utility, although we believe that the BIOS is still the safest way to go.
The default Core Speed for the AMD64 3500+ is 2200Mhz.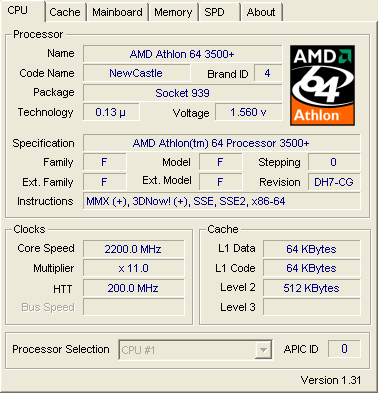 The maximum overclocking speed we managed to achieve was 2420Mhz with the FSB running at 220Mhz. At higher speeds, we had the blue screen of death or the system failed to boot.