18. Bundled Software - Overclocking
SuperStep is a utility that allows users to change the frequency of the CPU. It also displays system health - CPU temperature, CPU voltage and PCI/PCI-Express clock.
In the FAN page, you can adjust the warning levels for the fans by changing their rpm settings.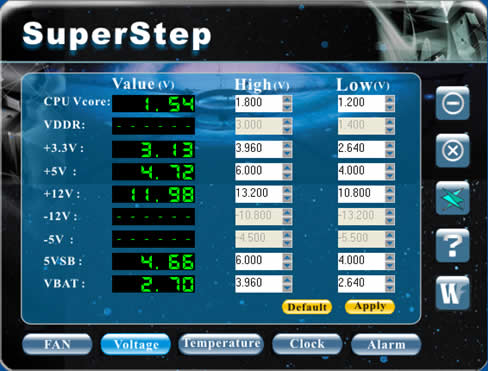 Warning criteria for Voltage...
CPU and System Temperature...
In the clock page, you can adjust the CPU frequency.
By checking the appropriate check boxes, the system will automatically provide warning messages.