EnGenius ECS2512FP Network Switch
5. Conclusion
The EnGenius ECS2512FP Network Switch is a very good product that aims for Business users who wish stable operation and maximum performance from their local network. The retail package is simple as happens with all EnGenius products, and users have all they need in order to start using the product. The build quality as always is perfect and something that users will notice, is that this device has two fans that make quiet a noise. Remember this device aims to get installed into racks, so for such use the noise is not a serious problem, however for home use...let's say this Network switch makes it present strong. We hope that EnGenius may add a fan curve sometime in the future, if that's hardware possible...
The external dimensions are rather typical and the weight of the 2.6kg is acceptable for its features/specifications. The main attraction/power of the EnGenius series is the EnGenius Cloud that supports remote control of the unit through Internet, we have covered this at all our previous EnGenius reviews.
Of course the device has its local web interface, however users should use the EnGenius Cloud in order to get the full features unlocked. The device can also be controlled from the Cloud-To-Go App (Android/IPhone) and as happened with other EnGenius products, firmware updates gets installed automatically without worry about.
The device has a total of 240watt of PoE power for the eight (8) 2.5G front RJ45 ports. The four SPF+ ports can also be used to add more devices to the local network, this further improves your performance and flexibility as a local network administrator. We tested the performance and we found that the Terramaster F4-422 with a SSD installed gets around ~490MB/sec writing performance, which means with an NVME based NAS server, performance could boost up to ~1.0+GB/sec reading/writing!
This produce aims for Business market so the price is around ~$749, which for the features/performance we find very reasonable. As always if you are already at the EnGenius ecosystem, such network switches are a must for a reliable operation and performance. The device has two years of warranty and the annual price of $50 for the Pro license should be taken in mind before buying this device. Top performance from EnGenius, the ECS2512FP is really a gem!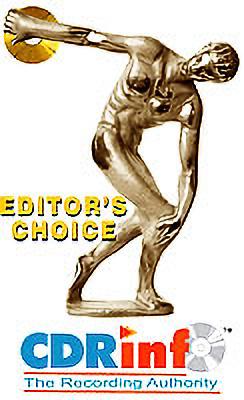 Positives
+Very good and solid build quality
+ Can be mounted at network rack (with included adapters)
+ Includes eight (8) 2.5G RJ 45 ports with up to 240Watt PoE (60Watt each channel)
+ Includes four (4) SPF+ 1G/10G ports
+ Solid product with many "online" features
+ Installation procedure is simple due to the "Cloud-To-Go" app
+ The two included fans ensure 24/7 operation
+ EnGenius firmware support is excellent with many updates
+ EnGenius Cloud offers easy remote access/monitor/setup for all EnGenius products
+ EnGenius Cloud Pro license is offered for one year as FREE
+ EnGenius Cloud can be tested for FREE before buy any EnGenius product
+ Local network performance was very good at our tests
Neutral
- EnGenius Cloud Pro Licenses do cost extra $50 per device / per year (optional features)
Negatives
- For the retail price of ~$750 we would like to have at least three years of warranty
- Included fans are noisy for home enviroment