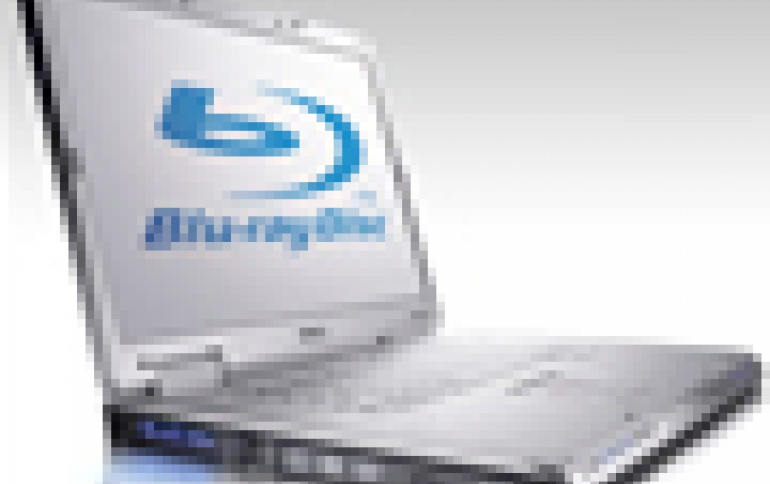 Dell Introduces Blu-ray Enabled Notebook PC
Dell has launched its first PC incorporating Blu-ray Disc technology, with the next-generation optical-disc format now an option on its XPS M1710 notebook computer. Adding Blu-ray to its high-end computers is part of Dell's strategy of offering PCs that can function as a single platform for digital entertainment throughout the home, explained Dell spokesman Marc Speier.

Speier said Blu-ray's optical drive technology has gained broad industry support and Dell believes it will become the optical drive standard of the future. "We started looking at Blu-ray three or four years ago and eventually came to the decision that it has the right set of standards for our customers," said Speier.

Alex Gruzen, senior vice president of Dell's Product Group, said the company expects to see desktops and notebooks continue functioning within the entertainment and productivity hub in the home, as well as and on the road, because of increased connectivity.

"We believe high-definition video powered by Blu-ray Disc technology will be a significant part of that entertainment experience," he said.

Having a Blu-ray disc drive on the XPS M1710 will also enable users to store and access large amounts of data without needing an external hard drive.

The high-end version of the Dell XPS M1710 comes with 17" UXGA (1600x1200) screen, Intel Core 2 Dui T7600 (2.33GHz) processor, Nvidia GeForce Go 7950 GTX graphics adapter with 512MB of GDDR3 memory, up to 4GB of dual-channel DDR2 PC2-5300 (667MHz) DDR2 SDRAM, up to 160GB hard disk drive, CD/DVD/Blu-ray burner, wireless 802.11g networking, TV-tuner and so on. Dell installs Windows Media Center edition operating system and may bundle the remote control with the laptop as well.

Blu-ray's migration into the PC is just the latest development in the war between next-generation DVD formats. The battle between formats has been raging for some time on DVD players, video game consoles, and now PCs.

Dell's announcement marks yet another phase in the fight between competing high-definition formats that has not eased, with Toshiba, the chief competitor to Sony's Blu-ray player, pushing its format as well.

Dell is actively involved, along with other members of the Blu-ray Disc Association, in developing and advancing this particular technology. To date, the Blu-ray Disc format has generated support from more than 170 major companies -- from a variety of industries including consumer electronics, computer video games, recording media, music and movies. Seven of eight major Hollywood studios support the Blu-ray format, with more than 100 feature titles already available.

The Dell XPS M1710 notebooks configured with Blu-ray technology will be available immediately worldwide, with prices starting at about $3,700. Sony offers a comparable notebook, the Vaio VGN-AR290G, for about $3,000. Competing HD DVD technology is available in laptops from Asus, HP and Toshiba. However, neither of those machines can burn HD DVDs.