3. How it works?
In order to operate the device you need first to charge it via USB Type-C. The package doesn't include any wall charger but we assume you must have already one handy. Another idea is to connect to a PC/MAC via the included USB-Type C to A cable, however you need at least 1A output to charge up the device at around 1.5h, else charging would be much slower.
According to specs, battery life is up to 37 hours with ANC turned off, up to 27 hours with ANC turned on, and offers up to 5 hours of playback with a quick 5-minute charge! Those numbers however should be taken with caution, since real life usage and result could be different.
In case you need to remove included lithium 500mAh battery, users should first make sure the product is disconnected from the charging cable before removing the battery. Cover one of the battery terminals with insulation tape to prevent short circuit - not applicable to battery with connector. Then you need to
Remove the Earcushion from the left Earcup Inner Frame
Remove the Earcup Inner Ring from the left Earcup Inner Frame
Unfasten the screws
Open the left Earcup Inner Frame
Remove the battery
Audio playback and all other functions will not be available while it's charging. All first-time pairing requires the headphones to be powered off before Bluetooth pairing mode can be triggered. If the headphones are in use, power it off to trigger pairing mode, refer to the included manual for further explanation/information.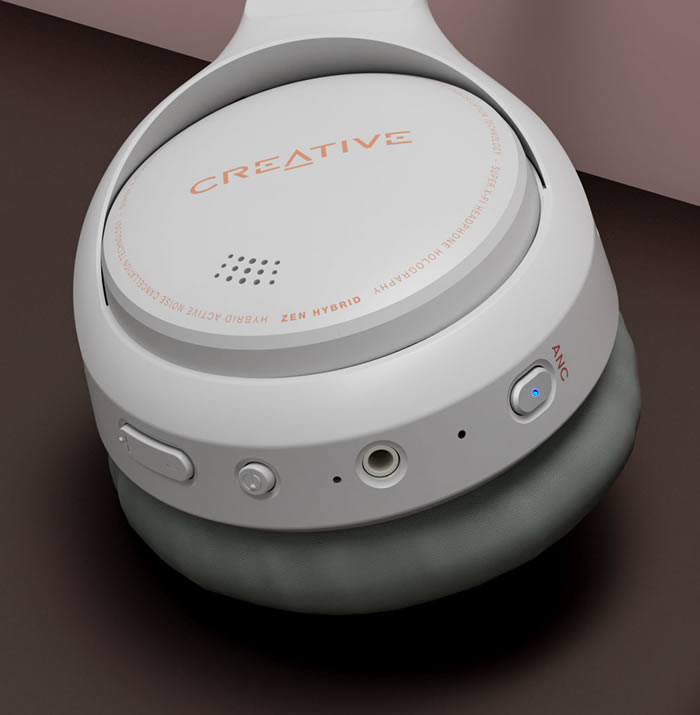 After powering up, you will need to connect to your phone/PC/MAC via the following procedure
Switching between wireless connectivity and wired analog mode is as easy as 1-2-3. Free yourself from wired hurdles when you're out and about with wireless Bluetooth 5.0 and AAC audio codec; simply plug in a 3.5 mm analog cable to switch over to analog mode for an easy and straightforward music listening experience by simply plugging in to a compatible device.
At the right earcup are all the needed buttons/controls.
For the playback mode, you have the following options

and lastly, for the call modes: