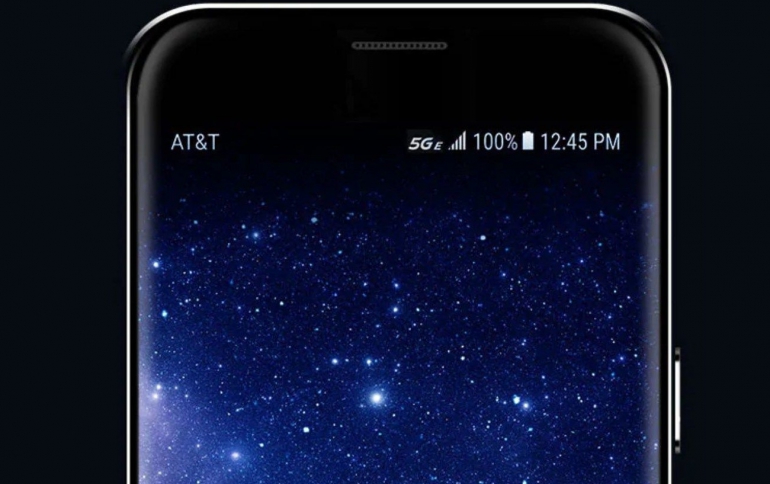 AT&T Sued by Sprint Over Misleading 5G Branding
Sprint has filed a lawsuit in a U.S. federal court, seeking an injunction to prevent AT&T from using the "5G Evolution" 5GE tags on its devices or advertising.
AT&T recently decided to start rolling out "5G Evolution" branding on phones and networks that use 4G LTE Advanced technology. T-Mobile and Verizon both criticized AT&T's decision, but Sprint moved a step further by filling a lawsuit in federal court.
In its claim, Sprint said it commissioned a survey that found 54 percent of consumers believed the "5GE" networks were the same as or better than 5G, and that 43 percent think if they buy an AT&T phone today it will be 5G capable, even though neither of those things are true. Sprint's argument is that what AT&T is doing is damaging the reputation of 5G, while it works to build out what it calls a " legitimate early entry into the 5G network space."
5G Evolution and the 5GE indicator let customers know when their device is in an area where speeds up to twice as fast as standard LTE are available, AT&T said. The company's Chief Executive Officer Randall Stephenson said in an interview here with CNBC that the company's customers are seeing an increase in speed and performance on the "5G E" network and this is a step required to get to "ultimate 5G".
Last month, Sprint said it plans to release 5G smartphones with Samsung Electronics in the United States during the summer, while rival Verizon Communications in December also disclosed similar plans for the first half of 2019.
The situation is similar to what we had experienced during the initial days of 4G, when networks like AT&T and T-Mobile slapped "4G" branding on HSPA+ networks before LTE became widely available.
Apple had also rushed to release the iOS 5.1 in 2012, with the update to give 3G-only iPhones a "4G" logo. And today, iOS 12.2 beta repeated history with a "5G" tag.