3. BIOS - Gigabyte MA790GP-DS4H
We updated the Gigabyte MA790GP-DS4H motherboard with the latest BIOS (F2A). The majority of the AMD 790GX motherboards are based on the Award Software design:
All the main functions are conveniently gathered in the MB Intelligent Tweaker (M.I.T) tab. Here we can adjust the HT Link frequncy, EPP mode (manual/auto), CPU clock ratio and several other things as the following pictures show:
At the voltage area, we can set the voltages as we wish but the the values are in the +X.XXV format. After selecting a value, the motherboard will display the actual value on the right.
SouthBridge Volt Control: 0.1~0.30V increment
SidePort Mem Volt Control: 0.1~0.3V at 0.1V increment
NorthBridge Volt Control: -0.200~0.300V at 0.025V
DDR2 Voltage Control: 0.05~0.55V at 0.05V increment.
Getting into the Advanced BIOS features, we can select settings for the onboard graphics card:
While the PC Health Status offers important information about the voltages and fan speeds
- Test Configuration
We installed the AMD Phenom X4 9950BE PCU on the the Gigabyte motherboard and this is how our processor was identified by CPU-Z: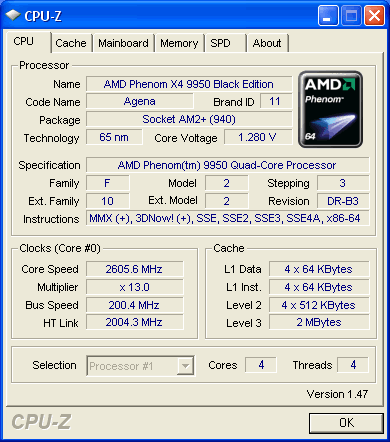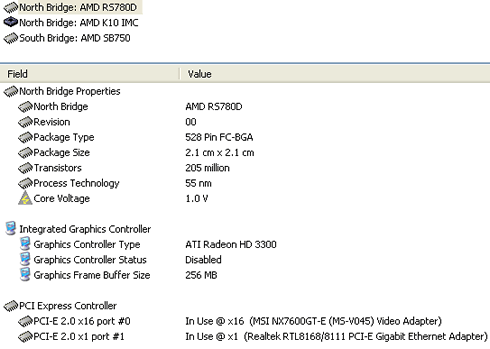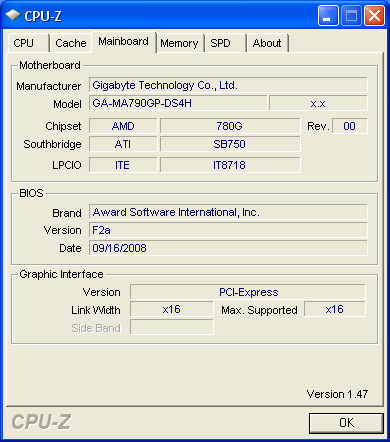 Note that the motherboard recognized the EPP profile of our DDR2 memory and automatically set the DRAM frequency and voltage.