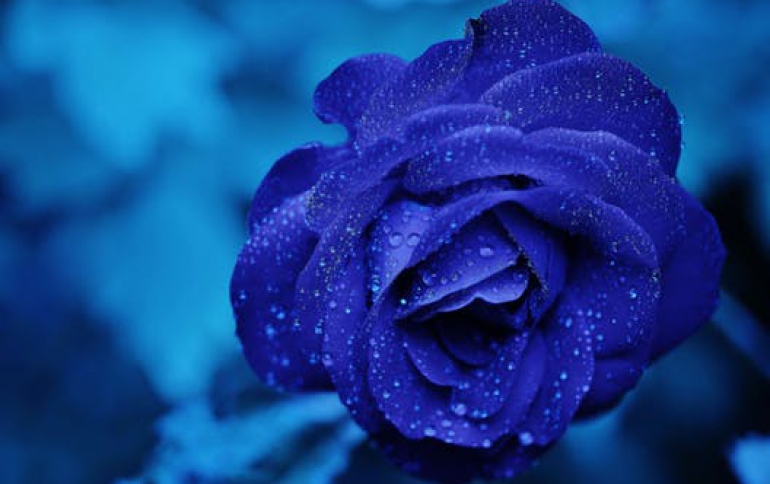 Vintage Design Meets Hi-tech Audio in TEAC's SL-D930
For all those who like their music accompanied with a dollop of visual nostalgia, TEAC is offering the new 2.1-channel Bluetooth speaker with CD/Radio. Available in four colours (Red, Black, White and Silver) the new remote-controlled SL-D930 combines modern audio technology with a fun exterior design that's inspired by chrome-bedecked classic 1950s American cars.
The key to its sound are a pair of front-firing, full-range 65mm drive units plus, and a 80mm subwoofer housed in a 1.6 litreABS plastic bass-reflex enclosure.
Powering the whole show is a Class-D type amplifier, capable of generating a total of 20w output (5w each to the left/right speakers, 10w to the fully adjustable subwoofer).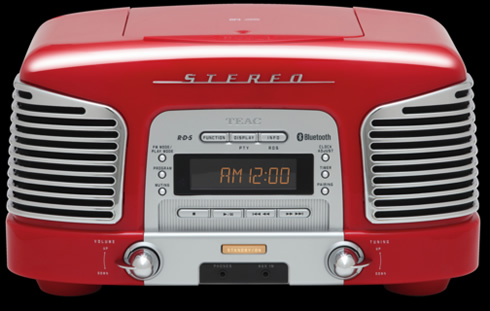 For starters, there's an AM/FM RDS tuner provided (analogue) with a total of 40 presets. Got a stash of CDs lying around? Press the top of the system and a lid pops open to reveal a quality CD player that's compatible with CD-R/RW discs and MP3/WMA files.
The basic feature, however, is the Bluetooth connectivity. With just a few pushes on the (colour-coordinated) remote control you can pair your smartphone/tablet/laptop and stream all of your tunes straight to the SL-D930.
The final finishing touch is an On/Off Timer with Snooze and Sleep Timer.
Key Features
- Wireless connection from Smartphones, Tablets, and Laptops via Bluetooth
- 2.1ch Speaker System with Individual Speaker Chambers
- 65mm Stereo Speakers and downfiring 80mm Subwoofer
- Top-loading CD Player compatible with CD/CD-R/RW, and MP3/WMA formats
- AM/FM Tuner with 20AM/20FM Preset Stations (RDS for UK/EUR models)
- On/Off Timer with Snooze, Digital Clock with 2-step dimmer, and Sleep Timer
- Class-D Amplifier
- Front-located Headphone jack and AUX In jack