Ultradisc CD-R gold media
4. After three months
Ultradisc CD-R gold media - Page 4
After three months
After a further period of three months, we repeated the measurements for one more time.
- Safe Operating Environment Sample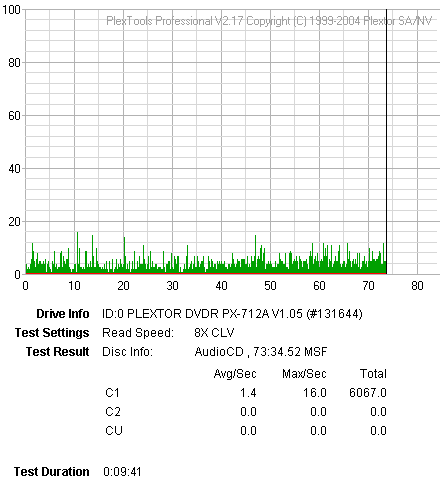 - Harsh Environment Sample
As you can imagine, over such a long period, we had just about all the changes in weather conditions, ok it didn't snow :-). We had the transition from summer to autumn and there were many rainy days, storms, heatwaves, etc. The humidity, especially during the night, was quite high.