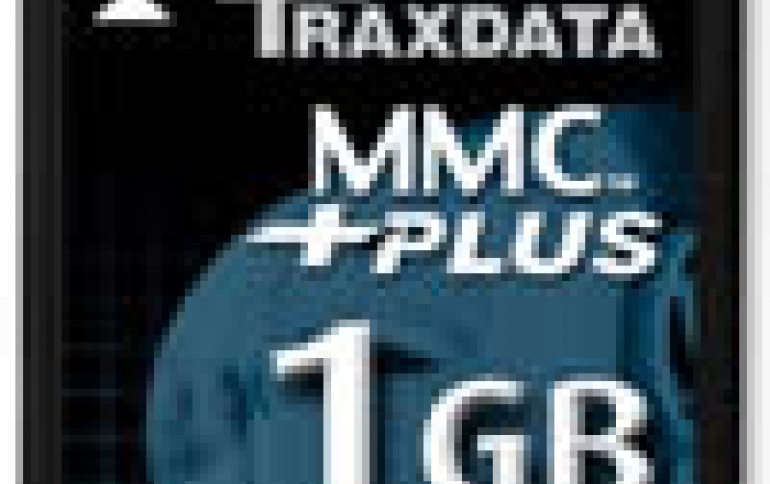 Traxdata introduces new multimedia cards
Conrexx Technology, the European subsidiary of the RITEK Corporation, announced the launch of two new memory cards offering some of the fastest speeds on the market. Traxdata's MMCplus and MMCmobile flash memory cards are suitable for use in all mobile devices, such as digital cameras, MP3 players, PDA, mobile phones and smartphones.

MMCplus memory cards operate at 26MHz or optional 52MHz frequencies, which allow data transfer rates of 19.5MB/sec. That means an amazing transfer speed of 130X.

With a storage capacity of up to 1GB, the cards can store large amounts of digital files such as images, music or video and they can hold the equivalent of 640,000 book pages, 330 MP3 tracks or 1,000 pictures.

Reduced-size MMCmobile cards are suitable for mobiles devices such as mobile phones and smartphones. As they operate at 1.65-1.95V and 2.7-3.6V ranges, these cards are energy efficient for prolonged battery life in portable products. The MMCmobile has a speed of 66X.

Traxdata MMCplus and MMCmobile memory cards will be available through retail channels from the beginning of August.