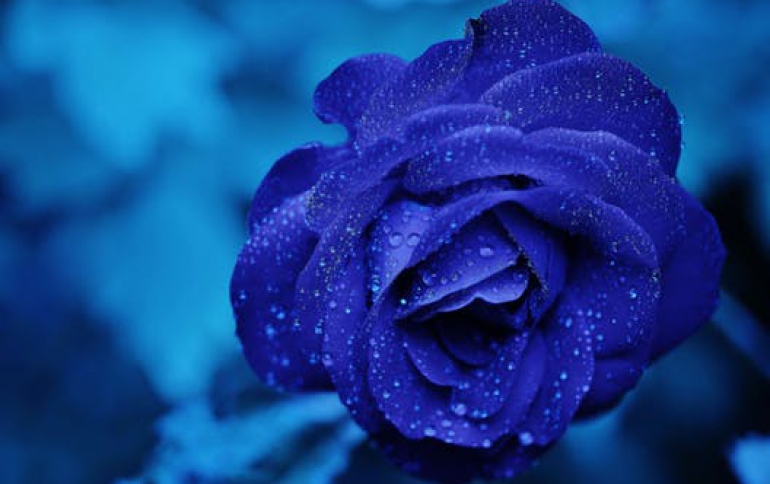 Thermaltake Showcases New Cases, Liquid Cooling Series And CPU Air Coolers at CES 2012
Thermaltake showcases a series of new products including the Level 10 GTS case, ARMOR Revo case, Water2.0 Liquid Cooling Series, Frio Extreme cooler, Toughpower Grand 700W Platinum Snow Edition and Toughpower XT 1275W Platinum Snow Edition PSU at CES 2012.
Case
The highlight of Thermaltake cases are Level 10 GTS, a mid-tower that inherited the characteristics of its predecessors Level 10 and Level 10 GT. It has equipped with two internal Superspeed USB 3.0 front ports, four EasySwap HDD bays and HDD security system to advance data management, advanced cable management, excessive ventilation options with built-in dust filters offer a clutter-free and dust-free environment, and last but not the least tool-free drive locking devices and combat headset holder grant instant accessibility and a clean surrounding.
At CES 2012 the Hotswap function of Level 10 GT is upgraded by introducing accessories like Quick Link HDD Box that protect the HDD with the tray and allow an easier interchangeability between Level 10 GT and Level 10 GTS when on the go, plus it could also transform HDD tray into a portable HDD, with the help of Quick Link Adapter, it can be accessed from all system. In addition, software called FaceCloud which can instantly turn PC into a NAS will be free to users' download.
Another focus of the case is Armor Revo, a full-tower case with a fusion aesthetic between modern gaming style and traditional Armor bold style and two desktop of Commander MS-II and Commander MS-III will also be present at the show.
Cooler
Thermaltakes all-in-one liquid cooler series – the Water 2.0 - includes Water 2.0 Extreme for gamers and enthusiasts, Water 2.0 Pro for mainstream and Water 2.0 Performer for entry-level at CES 2012. The entire series includes a special designed dual automatic adjustable 120mm PWM fan with the speed between 1200RPM to 2000RPM and a pump with a copper base plate. The performance differentiation is at the size and thickness of the radiator.
The Extreme has a large 240mm radiator with 1.5 thicknesses to the Performer's radiator, the Pro has a 120mm radiator with double thickness of the Performer, and the Performer has a standard 120mm radiator and thickness. Both Performer and Pro enclosed with a thoughtful thin bracket that aid the installation in mid-tower and desktop cases. Further, an interactive fan control software includes at the Extreme that gives the users the power to control. Moreover, Thermaltake is presenting the Frio Extreme, the company's supreme air cooler of Frio Series, with maximum cooling capacity of 250W and other various cooling solutions that are also LGA 2011 socket compatible.
Power Supply Unit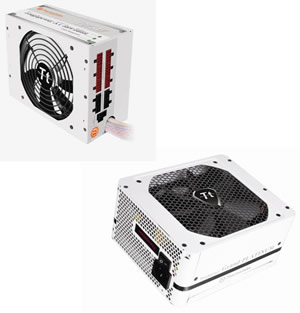 Thermaltake also presents the first high-end Toughpower XT 1275W Platinum Snow Edition and the Toughpower Grand 700W Platinum Snow Edition, with the blessing of 80Plus Platinum. Both PSUs are modular with all white braided cables which can deliver up to 94% high power efficiency. Featuring the Full Bridge and LLC resonance with DC-DC module and interleaved PFC circuit, 100% 105°C Japanese electrolytic, solid capacitors, massive +12V rail(s) will support up to 4-way SLI and 4-way Crossfire .
Plus, the S.P.T (Standby/ Power good signal/ Temperature) LED indicator specially designed for Toughpower XT to verify the PSU status, and the built-in 14cm dual ball bearing fan with three modes Smart Fan Control system (Fanless mode, Silent mode, & Cooling mode) that automatically detects the PSU ambient temperature and adjusts fan mode & speed to create the smooth airflow and achieves the optimal thermal performance.