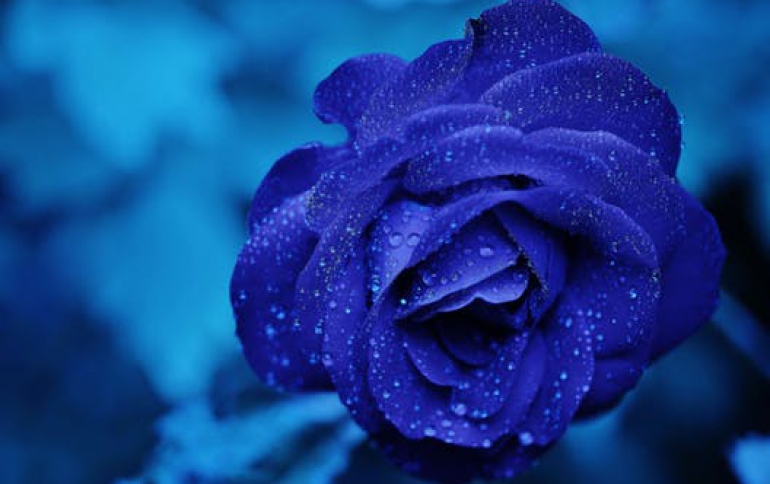 Thermaltake Announces Level 10 GT Gaming Computer Case, New Toughpower Grand Series of PSUs
Thermaltake's Level 10 GT gaming full-tower computer case is currently available. The company also today announced the latest addition to the Toughpower Grand line of high-end PC power supply units, the Toughpower Grand in 850W, 1050W and 1200W versions.
Thermaltake's Level 10 GT
The Level 10 GT case was introduced during 2011 Consumer Electronic Show (CES) held at Las Vegas, Nevada. Level 10 GT is the successor to the original Level 10, the design collaboration between Thermaltake and BMW Group DesignworksUSA.
With Level 10 GT, users will be amazed at how well the cable management system works. Instead of hiding the cables, users can properly separate cables and channel them through the grooves strategically placed on the back of the case. When adding graphic card or hard drives, users will no longer need to untangle the power cables that had been "hidden" away. All hard drives' power connectors are pre-wired eliminating the need for rerouting.
With the popularity of performance water-cooling solution for PC, Level 10 GT features a removable top meshed panel with included true 200mm exhaust fan. Should the user wish to integrate 120mm or even 240mm water-cooling, the fan can be removed and the water-cooling radiator can be installed. The removable top also enables easy cleaning of the dust build-up on the fan or mesh.
For power users who frequently upgrade graphic cards, memories or simply performing maintenances, the hinged side-panel door design eliminates the hassle of having to awkwardly sliding the side-panel off. In addition, the side-mounted oversized 200mm intake fan's power connector automatically disconnects itself without any user intervention.
With Level 10 GT's hot-swappable hard drive caddies, user is able to quickly remove the hard drive without having to open up the computer systems and unscrewing it from the hard drive cage. And thanks to Level 10 GT's embedded hot-swap backplane, user can remove the storage hard drive without having to shut-down the system. The hard drive caddies also provide native support for all 3.5" and 2.5" SSD.
Thermaltake also incorporated three 200mm fans into the Level 10 GT. An additional 140mm TurboFan is also embedded into the back of the case. Each of the 200mm fans can be controlled via the ColorShift control on the top of chassis. ColorShift enables user to take full control over the color LEDs on each fans to match the gaming or working environment. Fan speed control acts as a turbo boost control which users may increase the fan speed to properly exhaust heat build-up during gaming session or to lower the fan speed while working or simply browsing the web.
High-speed data transfer can be achieved with two SuperSpeed USB 3.0 ports on top as well as an eSATA port. Four additional USB 2.0 ports are located on the front bezel. Each intake fans comes with dedicated filter system and can be easily removed for cleaning without having to open the system. Locking systems for both hinged side-panel door and hot-swappable hard drive caddies are embedded to prevent theft when the system is brought to LAN events or public areas. Eight PCI slots to support NVIDIA SLI or AMD CrossFireX multi-graphic card setups.
Level 10 GT is available now in United States at leading online retailers such as Newegg.com and TigerDirect.com, as well as top retailers at Fry's Electronics and Micro Center.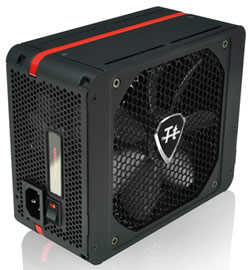 Thermaltake 80 PLUS Gold Toughpower Grand
Thermaltake also today announced the latest addition to the Toughpower Grand line of high-end PC power supply units, the Toughpower Grand in 850W, 1050W and 1200W versions.
To run even up to quadruple-SLI/CrossFireX setups, the Toughpower Grand 1050W and 1200W units utilize two massive +12V rails, thereby avoiding any potential voltage fluctuation and maximizing overall system stability. Being 80 PLUS Gold certified users don't just get a guaranteed eco-friendly PSU with more than 93% efficiency at 50% load and a 0.95 active power factor correction (PFC), but the electricity bill will noticeably drop as well.
For demanding setups and applications, industrial-grade components are indispensible and are being tested 24/7 at 50°C to ensure utmost stability and long-term reliability. The Japanese made and solid state capacitors withstand up to at least 105°C of heat. Additional DC-to-DC converter modules for +3.3V and +5V rails ensure low A/C ripple and system stability. To further increase power efficiency as well as to reduce heat to a minimum, the Toughpower Grand series also incorporate an ultra durable 3 oz PCB design. Applying this PCB production process allows the electric current to flow with less resistance which in turn means less power loss and therefore less heat as well.
The FanDelayCool feature enables the flower shape 14cm fan to keep running 15-30 seconds after system shutdown to prolong the lifetime of PSU components.
Two sets of anti-vibration gaskets add to the Toughpower Grand's overall silence-promisions, while a cable bag keeps the currently unneeded cables in order.