8. Software
SONY BW-RU101 PDD - Page 8
The second is with the included Disk Drive Tune Up software from Software Architects. Once the physical format has finished, the user can then use the disk. Note that the drive by default performs formatting in the foreground which takes around 80mins to complete. The drive can also be set to perform background formatting (function switch settings), whereby formatting is initiated automatically without an explicit format command from the user, and is carried out in the background. It is possible to read and write on the disc while background formatting is being carried out but the format process will take at the very least, 135 minutes.
The Disk Drive Tune Up software is a very useful suite since you can perform a series of actions, including creating partitions and formatting a disc for FAT16, FAT32 and various UDF builds: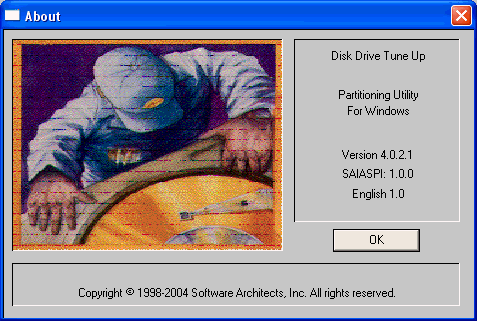 The software supports UDF 1.02, 1.50, 2.00 and 2.01 versions. It is advisable for users to use the latest UDF 2.01 which supports 4K clusters under Win2000/XP systems: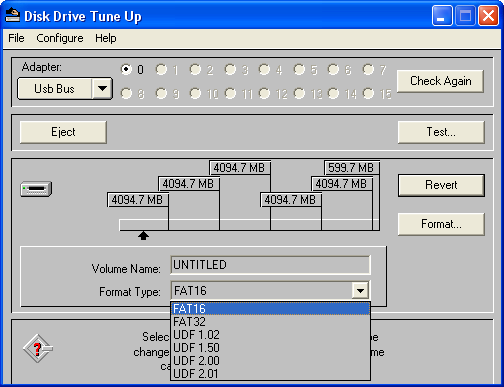 We can also create partitions, again a fairly easy procedure. This is especially useful when the FAT16 format type has been selected where the partition size limit is 4GB (see snapshot above).
Under the Test option, the user can test the integrity of a disc either with the read/verify or write/verify process. The software will report any ECC problems found:
The necessary OS format can be done either with Windows Format or with the Disk Drive Tune Up software: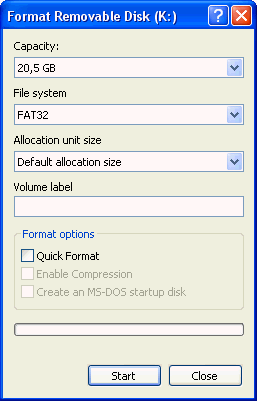 The formatted disc had 20.5GB free space: