1. Introduction - Package
MSI NX6600GT AGP - Page 01
With the introduction of PCI-Express as the new standard slot type, most of the new graphics cards with the latest graphics chipsets, no longer support the AGP bus. ATi cards such as the X700 and X850 only come in PCI-E versions while AGP cards are getting harder to find day by day. However, Nvidia did not completely abandon the project and implemented a version of the 6600GT for the AGP bus.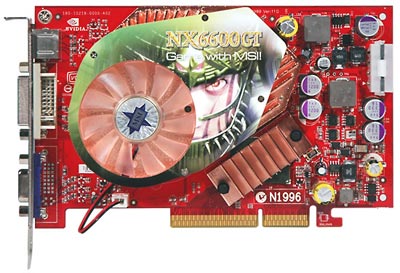 We had the opportunity to test an AGP card using the 6600GT chipset from MSI, the NX6600GT.
- Packaging - Bundle
This time we knew what to expect when MSI provided us with the NX6600GT: A gladiator-themed package which inside included a nice bundle.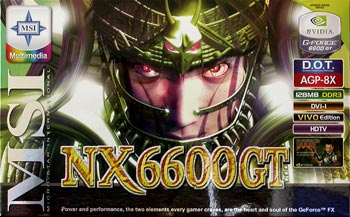 MSI continues to enrich its products with lots of nice games and applications. However, some might say the games are outdated as most were released over 2 years ago. We believe it's time for MSI to look at changing their bundles for their VGA cards (most MSI cards ship with exactly the same bundled software).
Software Bundle:
- XIII(4CDs)
- Prince of Persia : The sands of time(2CDs)
- URU : Ages beyond mist
- InterVideo WinDVD / Supreme foreign Language Learning Machine
- MSI 3D Desktop
- VirtualDrive / RestoreIT!
- Photoshop Album SE / 3D-Album
- MSI Media Center Deluxe II
- MSI Games Collection (14 game demos)
- MSI Multimedia (drivers & utilities)
A DVI-to-VGA adaptor and two molex power connectors conclude the set of accessories.