26. BD-R burning - TDK BD-R 25GB TDKBLDRBB 4x @ 4x
- Media Info
Here we used the TDK BD-R SL for 4x (TDKBLDRBB) disc. According to the software, the Sony BDX-S500U will burn the disc at 4x:
- Writing @ 4X (3.32X average in 30:36 min)
Z-CLV writing for this BD-R SL disc at 4X. The result is a complete burn in 30:36 minutes.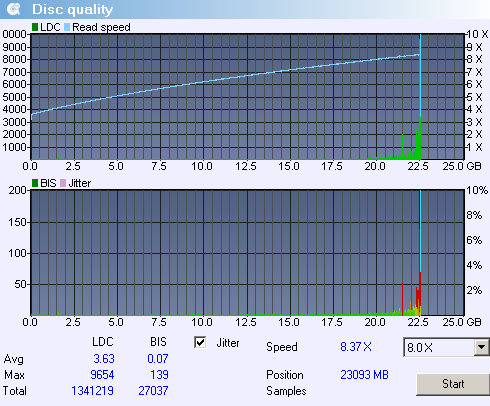 The reported average LDC and BIS are low. All jitter, LDC and BIS parameters gave a sudden spike right at the end of the data area, but as you can see from the graph this had no effect on the readability of the disc.