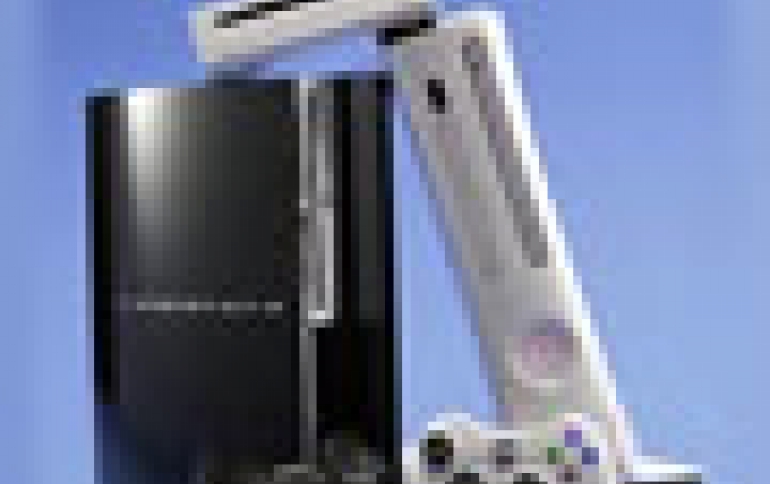 Sony and Microsoft Battle On Console Sales Figures
While U.S. game software sales declined in March and Nintendo still enjoys the success of the Nintendo DS, Microsoft and Sony are trumpeting the growing popularity of the Xbox 360 and the PS3 game consoles. Market researcher NPD Group said Thursday that consumers spent $1.47 billion on games, consoles, portable devices and accessories during March. This compares with sales of $1.53 billion in March 2010. When including sales of PC games, March sales totaled $1.53 billion, which was still a 4 percent drop from $1.58 billion last year.

Nintendo 3DS' sales climbed 12 percent to $494.5 million from $440.6 million last year. However, NPD added that the Nintendo DS was the top system, selling about 100,000 more units than the Nintendo 3DS, which was released stateside on March 27.

The NPD Group added that sales of Sony's PlayStation 3 console and PlayStation Portable handheld gaming device and Microsoft's Xbox 360 console rose year over year.

Xbox 360 was the highest-selling video game console in March, according to NPD Group. Xbox 360 has been the number one selling console in the United States for nine out of the last 10 months. Xbox 360?s success over the last several months was driven by strong console and software sales, as well as consumer demand for Kinect.

Xbox 360 sold 430,000 units in March, maintaining the number one console spot for the third month in a row. The Xbox 360 console sales were up 28 percent year over year.

Total retail spend on Xbox 360 platform (hardware, software and accessories) reached $457 million, still the highest among current generation consoles.

Sales of gaming accessories, which includes products such as Microsoft's Kinect motion controller, rose 13 percent to $241.3 million. On the other hand, he month's top accessory was rival Sony's $20 PS3 network card, NDP's research found.

Microsoft expects this momentum to continue throughout 2011. In the coming months, Xbox 360 owners can look forward to the arrival of Kinect-enabled Netflix and Hulu Plus as well as a catalog of new games.

Responding to the NDP's findings related to the Xbox 360, Sony Computer Entertainment Inc. (SCE) today issued a press release highlighting the popularity of Playstation 3. SCE said that the cumulative sales of the PlayStation 3 computer entertainment system reached a milestone of 50 million units worldwide, as of March 29, 2011.

SCE also announced that PlayStation Move sales surpassed 8 million units worldwide as of April 3.

SCE added that the PlayStation Network service now has more than 75 million registered accounts around the world.

With strong support from 3rd party developers and publishers worldwide, PS3 features a library of more than 2,128 software titles with more than 480 million units sold worldwide, SCE said.

Sales of game software dropped 16 percent, NPD's research found.

Top-selling games for March include Nintendo's "Pokemon White Version" and "Pokemon Black Version" took the No. 2 spot. "Homefront" from THQ came in third. During the month of March, four of the top ten console game titles were for Xbox 360 including: "Homefront," "Dragon Age II," "Crysis 2," and "Call of Duty: Black Ops."

New Nintendo system?

Nintendo Wii is still sells well but it's popularity cannot be compared to the system at its peak. The latest rumors are hintimg that Nintendo will announce a new high-definition system soon, and possibly before the E3 show.

"We have confirmed with multiple sources that this new home system is capable of running games at HD resolutions. There are conflicting reports, however, as to whether its graphics will be comparable to those on the Xbox 360 and PlayStation 3?meaning it could surpass or fall short of those systems. Either way it will offer competitive specifications," Game Informer reported. "Moving to HD should greatly help Nintendo and its new console in getting more multi-platform triple-A titles like Portal 2 or Mortal Kombat. This, in turn, will strengthen Nintendo's historically poor relationship with third-party publishers/developers."

IGN is also reporting there will be an announcement about this new system this month. "Our sources have said the the console is significantly more powerful than the PlayStation 3 and Xbox 360, and that Nintendo's intent is to recapture the hardcore market," IGN claimed. This new hardware is expected to be released in 2012.

Nintendo may be looking at including Blu-ray optical drive to the new device, which could also enable BD movie playback on the new console or just games.