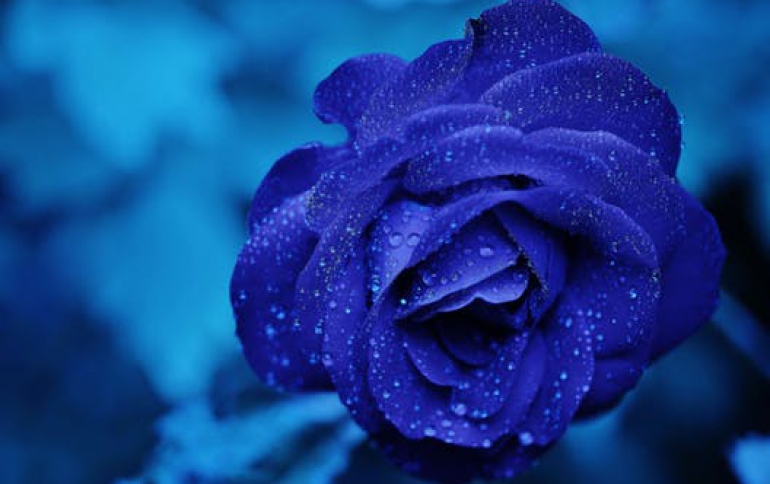 Shuttle Supplies Slim PC with Integrated Intel Celeron Processor
Shuttle Computer has made available in Europe a Slim PC with Intel Celeron 847 processor. The machine, marketed under the name DS47, is approximately 39 mm thin. The compact (20 x 16.5 x 3.95 cm (DWH)) PC features a motherboard with an energy-efficient Intel Celeron 847 processor (2 MB cache, dual-core 1.10 GHz) soldered onto it. The steel casing has room for a 2.5" drive (HDD/SSD with SATA 6 Gbit), up to 16 GB DDR3 SO-DIMM and a full size mini PCI card. To ensure particularly easy installation, each component is accessible via separate cover plates. An SD card reader is located on the front of the machine.
The DS47 is already equipped with a module for data transmission over a wireless LAN (Wi-Fi), compliant to N-standard. For network connections via cable, the machine has two teaming-capable Gigabit Ethernet connections with WOL and PXE.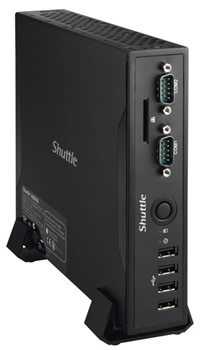 As is the case with many other Shuttle models, the fanless DS47 features serial ports that are indispensable for industrial applications and equipment control. The back panel is equipped with 2x RS232 (1x switchable to RS422/RS485) with 9-pin D-sub connection. Just as its bigger brother, the DS61, the black DS47 has an external connector for powering on the system from remote. At the same location, two additional pins have been added for providing 5V voltage to external components. The other connections include 2x USB 3.0, 4x USB 2.0 and audio.
Whether operating single or multiple monitors in the office or acting as a control PC in the digital signage field, the DS47 with HDMI and DVI-I features two digital monitor outputs. For this purpose, the Intel HD graphics function integrated in the Celeron 847 processor delivers fluid frame rates even at high-resolution contents.
The energy consumption of about 10 Watt in idle mode and 22 Watt under load, is extremely low. An external 65 Watt power supply delivers the energy required.
The DS47 can be operated in at least two positions. The delivery includes feet for vertical operation as well as a VESA mount for attaching it to monitors and surfaces. In addition, the sides of the DS47 feature numerous threaded M3 openings for individual mounting concepts. To protect against theft, holes for a Kensington lock have been provided.
The recommended retail price (RRP) by Shuttle for the DS47 is 184 Euros (ex VAT).