Seagate Says Multi Actuator Technology Can Double Performance of Hard Drives
Seagate claims that its new Multi Actuator technology, set to reach the future hard disk drives, can double the data performance.
An actuator is the component that moves a hard drive's heads over the media surface, to read and write data. Each recording head sits at the end of a moving actuator arm. Hard drives today are equipped with a single actuator, which moves all the read-write heads together in synchronous motion.
Currrently under development, the Multi Actuator technology will equip hard drives with dual actuators (two actuators). With two actuators operating on a single pivot point, each actuator will control half of the drive's arms. Half the drive's recording heads will operate together as a unit, while the other half will operate independently as a separate unit. This enables a hard drive to double its performance while maintaining the same capacity as that of a single actuator drive.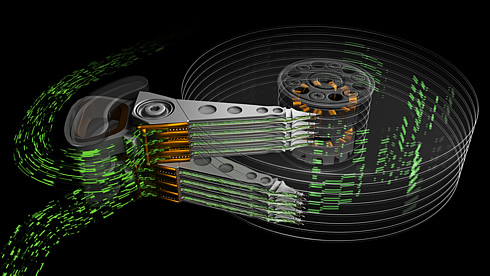 Seagate's new Multi Actuation technology is a way to put the performance of parallelism within a single hard drive unit. The host computer can treat a single Dual Actuator drive as if it were two separate drives. This means the host computer can ask a single high-capacity drive to retrieve two different data requests simultaneously - delivering data up to twice as fast compared with a single-actuator drive.
Seagate has also developed a new Heat-Assisted Magnetic Recording (HAMR) technology that will provide for the Datasphere's highest areal density needs. The new HAMR-enabled Exos hard drives - which will be in pilot volumes next year and full volume in late 2019 - and Multi Actuator technologies provide promising capacity and performance for he future.