2. Retail package
The retail package of Seagate Freeagent Desk 500GB costs around €83, depending your local region and VAT.
The retail package is small and includes everything you need for the installation.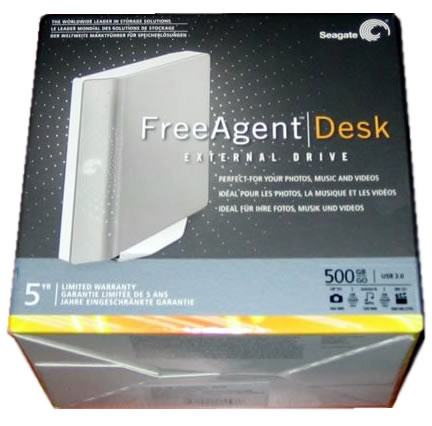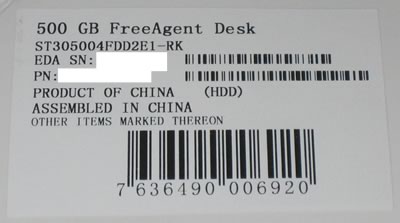 Inside the box there is the carefully packaged external hard disk drive.
The FreeAgent Desk drive is light weight wrapped at a plastic shell. The "Seagate" logo placed on the front side of the drive lights up when the device is powered.
The rear panel includes the essentials; a mini USB2.0 and a power jack.
Below you can see the printed manual and rest goodies found in the retail box.