28. Final words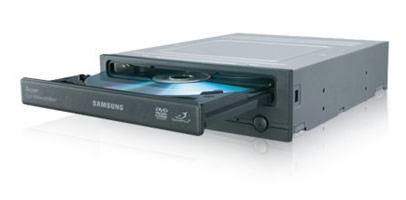 What we liked about the SH-S223F DVD burner was its impressive specifications. The drive proved that it can burn at 22x on selected DVD recordable discs and at 12x on the appropriate DVD-RAM media, although we would like to see a better behavior when it tried to burn the DVD+R DL media at 16x.
The reading aspect of the drive, to begin with, turned out to be pretty good, with the drive reading all discs at speeds according to its specifications. Most reading processes were nice producing smooth graphs. As far as reading defected CD and DVD media, we can say that the drive can handle the CDs adequately and the DVDs even better. Although not exceptional, it is as good as most of the dvd drives that you can find.
Moving on to the SH-S223F's writing speed, which is one of its strong points, the drive would have amazed if it wasn't for its failure to burn the RITEK S06 disc at 16X. It successfully burned all media we tried and if it could burn the DVD+R DL at 16X (as Samsung engineers claim) it would sure be an amazing innovation.
Writing quality turned out to be pretty good, and we are more than satisfied with the drive. Most of the burned discs did not have uncorrectable digital errors and were read successfully by the drive.
To sum up, the SH-S223F left us with a good impression. The drive is fast enough for enthusiasts that are eager to see it burning at the blazing speed of 22x, while it will produce worry-free burnings in the majority of your DVD and CD media. It currently retails online for just $25.