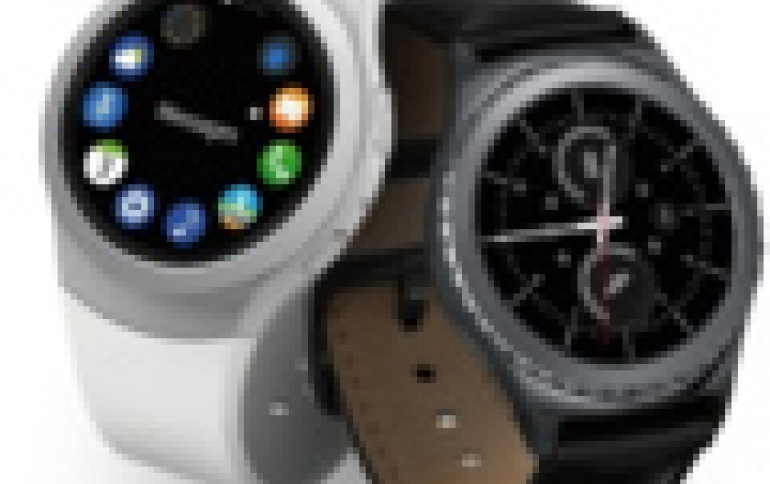 Samsung Offers Second Gear S2 Update
Samsung has released an update for the Gear S2, which gets some features already offered by the newer Gear S3.
The update launched in major markets today and will be available worldwide in the coming weeks.
For a start, the Gear S2's update provides users with more opportunities to personalize their smartwatch. For instance, Gear S2 users will now be able to further customize their device by downloading, via the Galaxy Apps store, the Gear S3's preloaded watch faces. Other downloads include the Reminders app, which lets Gear S2 users add tasks and manage to-do lists, and the Alti-Barometer, which can assist in tracking outdoor activities and measuring air pressure.
The Gear S2's update also enhances the function of its bezel, which allows users to accept or reject calls, and dismiss alarms, timers and alerts for scheduled events with a twist. A clockwise turn will answer or acknowledge an alert, while a counterclockwise turn will reject a call or postpone an alarm.
The Gear S2's Messages app has also offered users more ways to connect.
The new Handwriting Mode features support for superimposed writing, allowing users to scrawl messages directly onto the device in Korean, English or Chinese, and without waiting for each individual letter to be converted into text. Users may also punctuate their messages with sketches, or choose an appropriate visual from the Gear S2's emoji catalog, which has been expanded to feature 180 distinct emojis. For those who prefer a hands-free approach to messaging, the new voice-input option lets you send dictated texts and voice recordings.
Speaking of voice input, the Gear S2?s S Voice functionality has also received a tune-up. Now, once a user activates the function and begins to speak, the device will process the command in real time. This reduces unnecessary feedback screens and provides users with faster access to the information they need.
To encourage users to be physically active in smarter ways, S Health has been enhanced to automatically recognize more activities, including running, walking, cycling, elliptical- and rowing-machine sessions as well as "Other Workouts" such as high-intensity activities.
The device is also capable of automatically counting reps for gym-standard exercises such as squats, lunges, crunches and star jumps. In addition, should a user need to stop for any reason while running, walking or cycling, the new Auto Pause feature will automatically suspend fitness-tracking functions and resume as soon as the user is ready.
The new Pace Coaching function, meanwhile, helps users maximize their cardio by allowing them to set an optimal pace for a run or jog and providing a voice guide to coach them through achieving it. Moreover, with the new Stretching Guide incorporated into its Inactive Time Alert, if a user has been inactive for an extended period of time, the Gear S2 will suggest and walk them through a series of invigorating stretches, using its sensors to detect movements and tally reps.
The Gear S2's update also incorporates support for third-party widgets from popular apps like Uber, Yelp and USA Today, and streamlines others.
The Multi-Contact widget, for example, now allows users to select up to four contacts for quick access. The improved Weather widget now boasts a City Navigator function to allow users to monitor multiple cities' conditions, and also provides the UV index, rainfall probability and more detailed insight into daily forecasts. Other additions include S Health's fitness-focused Leaderboard and Challenge widgets.

With the safety and security features' new location-tracking support, when a user initiates an SOS alert by pressing the device?s home button three times, those designated to automatically receive it will then be able to pinpoint, via the location-sharing app Glympse, the exact location of the user's Gear S2. This action may also be used to trigger the device's Safety Partner function, which immediately connects users who have signed up for the service with representatives from security firms.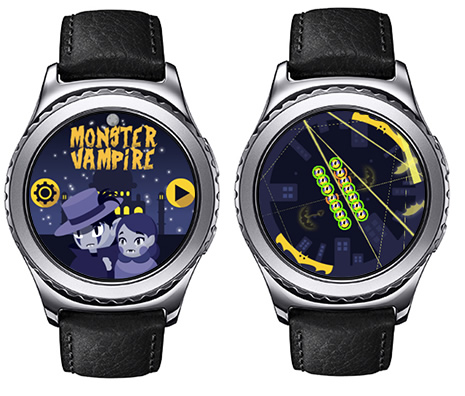 Lastly, just for fun, the Gear S2's update offers users access to the Galaxy Apps store's ecosystem of entertaining and interactive games, including Stack and Monster Vampire. With simple, tap-and-twist controls and a store that currently features over 100 titles.