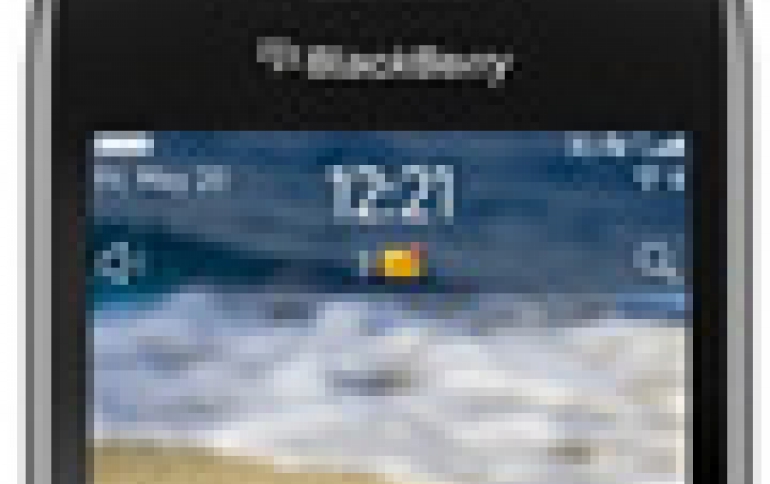 RIM Releases The New BlackBerry Bold 9790 and BlackBerry Curve 9380 Smartphones
Research In Motion today announced two new smartphones based on the BlackBerry 7 operating system (OS) - the BlackBerry Bold 9790 and BlackBerry Curve 9380. The new BlackBerry Bold 9790 smartphone combines a 2.44" 360 x 480 touch display with a keyboard and a precise optical trackpad and comes in a narrow design that is easy to carry. With the BlackBerry 7 OS and an 1 GHz processor, the BlackBerry Bold 9790 delivers fast performance for browsing the web, running apps, working with documents, and enjoying multimedia. It includes 8GB of onboard memory and an expandable memory card slot that supports up to 32 GB of additional storage.
The BlackBerry Curve 9380 is the first all-touch smartphone in the BlackBerry Curve family. It features a 3.2" 480 x 360 display and comes with preinstalled social networking apps, including BBM (BlackBerry Messenger), Facebook, Twitter and Social Feeds apps. This compact handset also features a 5MP camera with flash and video recording.
The BlackBerry Bold 9790 and BlackBerry Curve 9380 are both powered by the new BlackBerry 7 OS, which delivers improved browsing, voice-activated searches, and support for Augmented Reality and NFC (Near Field Communications). It also includes the ability to manage personal content separately from corporate content, and comes with a variety of personal and productivity apps out of the box.
BlackBerry 7 also introduces an enhanced browser. The browser includes a new JIT (just in time) JavaScript compiler to improve the load time speed of web pages and it offers optimized HTML5 performance. The universal search capability has also been enhanced with support for voice-activated search, so users can simply speak to begin searching their device and the web for information.
The BlackBerry Bold 9790 and BlackBerry Curve 9380 smartphones include built-in support for Augmented Reality and NFC, allowing users to connect with the world around them in new ways. With the Wikitude Augmented Reality application, users can find nearby BBM (BlackBerry Messenger) contacts in real-time, read reviews on restaurants close to them, or get the story behind an interesting landmark and points of interest. NFC also enables many new and capabilities, including the ability to make mobile payments, pair accessories or read SmartPoster tags with a simple tap of the smartphone.
BlackBerry 7 includes a number of preinstalled applications and integrated functionality. The Premium version of Documents To Go is included free of charge, offering users document editing features as well as a native PDF document viewer. BlackBerry Protect is pre-loaded, offering users the peace of mind that personal data can be backed up and secured in the cloud. BlackBerry Balance is integrated in BlackBerry 7, allowing users to enjoy the full BlackBerry smartphone experience for both work and personal purposes without compromising the IT department?s need for advanced security and IT controls. The Social Feeds (2.0) app has been extended to capture updates from media and favorites all in one consolidated view. The Facebook for BlackBerry smartphones (2.0) app introduces features like Facebook chat and BBM integration.
The BlackBerry Bold 9790 and BlackBerry Curve 9380 smartphones will begin to be available from various carriers around the world over the coming weeks.