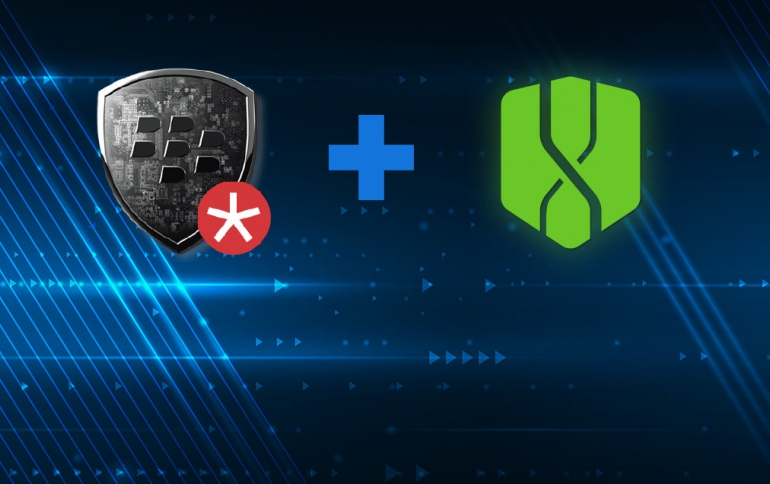 BlackBerry to Buy Cylance for $1.4 Billion to Add AI and Cybersecurity Capabilities
BlackBerry has entered into a definitive agreement to wholly acquire Cylance, an artificial intelligence and cybersecurity company, for US $1.4 billion in cash, plus the assumption of unvested employee incentive awards.
Pending regulatory approvals and other customary closing conditions, BlackBerry expects the deal to close prior to the end of BlackBerry's current fiscal year (February 2019).
"Cylance's leadership in artificial intelligence and cybersecurity will immediately complement our entire portfolio, UEM and QNX in particular. We are very excited to onboard their team and leverage our newly combined expertise. We believe adding Cylance's capabilities to our trusted advantages in privacy, secure mobility, and embedded systems will make BlackBerry Spark indispensable to realizing the Enterprise of Things," said BlackBerry CEO John Chen in a statement.
Cylance was founded in 2015 by former McAfee/Intel duo Stuart McClure (CEO) and Ryan Permeh (chief scientist) and has been applying artificial intelligence, algorithmic science, and machine learning to cybersecurity software that predicts and prevents known and unknown threats to fixed endpoints. The company hasdeveloped a lightweight agent that resides on the endpoint, operates both online and off, and requires a minimum of memory and power to function.
The company has raised nearly $300 million to date from investors that include Blackstone, DFJ, Khosla Ventures, Dell Technologies and KKR. Cylance is headquartered in Irvine, California, with global offices in Ireland, the Netherlands and Japan.
BlackBerry Spark is a next-generation secure chip-to-edge communications platform for the EoT that will create and leverage trusted connections between any endpoint. Designed for security and industry-specific safety-certifications, such as ISO 26262 in automobiles, BlackBerry Spark will leverage the company's portfolio of technology that includes FIPS-validated, app-level, AES 256-bit encryption to ensure data is protected. BlackBerry Spark enables organizations to comply with stringent multi-national regulatory requirements. In fact, BlackBerry is the only EoT platform provider to achieve Common Criteria EAL4+ for both iOS and Android.
BlackBerry expects that after the anticipated close of the transaction, Cylance will operate as a separate business unit within BlackBerry Limited.