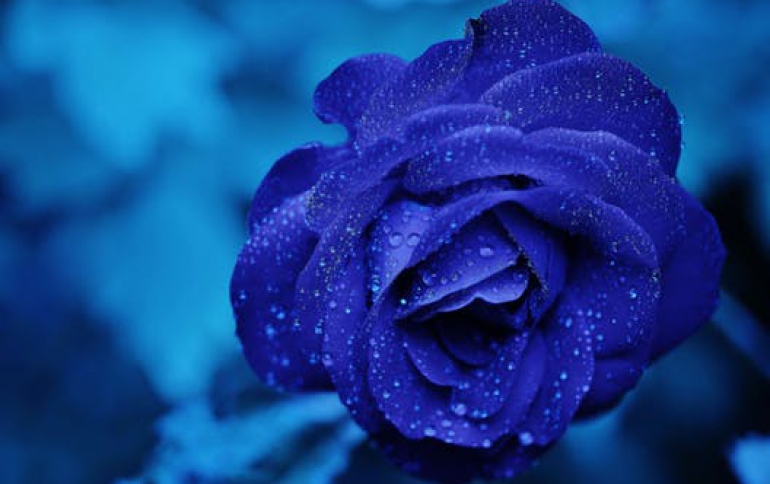 A quick look back at important happenings in 2003
With 2003 about to fade into history, MMIS has taken a quick look back at this year's happenings in the recordable media industry, and offers a brief comment on several events it judges to be of importance. In 2003, the problems and resulting consumer confusion associated with the several kinds of write-once and rewritable optical disc media were neatly solved by the introduction of optical drives that could write to and read back all of the important formats. A typical example is Pioneer Electronics' DVR-A06U "universal" optical disk drive, which can write to DVD-R, DVD+R, DVD-RW, DVD+RW, and to both CD-R and CD-RW. It can also read recordings made in all of these formats, as well CD-Audio and DVD-Video recordings. While these "universal" drives cost more than simpler units, they remove the confusion that has prevented wider acceptance of DVD-type recordable drives and media in 2002 and 2003. Customers owning a DVD-R drive would often buy DVD+R discs, unaware that these would not work in their drive, and would naturally complain about this to the store where the purchase was made. Now, this problem has been solved, although not without its costs. External universal drives still retail for more than $250 on average, but falling OEM prices for the basic drives themselves, many of them made in Taiwan, will surely result in lower prices in 2004. Internal universal drives are already being sold for as little as $150 in the United States. In 2002, fewer than five million DVD recordable media drives were shipped worldwide, but this ballooned to at least 20 million in 2003, and is expected to skyrocket to 50 million in 2004. By the end of the year, Pioneer claims that it will have sold over five million of these universal drives, and Hewlett-Packard cannot be far behind.

This past year of 2003 was also the year the video disc recorder, usually abbreviated "VDR" but often as "DVR", came of age. Widely expected to replace the video cassette recorder in most homes over the next several years, VDRs combine high-capacity hard-disk drives with optical disc drives to create an extremely versatile consumer recording system. The hard-disk serves as the primary recording medium, and some of the most advanced systems have hard-disk drives with capacities of 250GB, sufficient to hold as many as 200 full-length movies of "VHS" quality, and 75 or 80 of "DVD" quality. Half of the 4.4 million VDRs shipped in 2003 were sold in Japan, but these recorders are rapidly gaining the attention of users in the U.S., Europe, and indeed all over the world. In 2004, MMIS expects that between 13.5 and 15 million VDRs will be shipped, and in 2005, double the number in 2004. At least half of these sales will be in the U.S. market.

The "tapeless" digital video camcorder also came of age in 2003, with Matsushita leading the way. Using flash-memory cards instead of tape cassettes as the recording medium, these camcorders are the smallest and lightest weight units ever marketed, and offer far longer battery life. Matsushita is confident that demand for these units will grow rapidly in 2004, and could eventually push units using tape cassettes into a niche-market position. The same flash-memory cards used in these camcorders also were widely used in digital still cameras, mobile telephones, MP-3 Audio players, and many other applications involving portable devices. In 2003, the Japanese market alone is believed to have accounted for the sale of 75 million flash-memory cards, about half the overall world market. This means that these solid-state recording media generated higher levels of income for their producers, their distributors, and their retailers, than any other kind of recording medium.

Flash-memory cards must also compete with micro-hard-disk-drive cards, tiny units that plug into a USB port on a computer or the receptacle on a portable device, and can store as much as four gigabytes of data, digital audio-video, or any combination thereof. These micro-drives use platters as small as one inch in diameter, cost less per megabyte than solid-state flash-memory cards, and are becoming available from several new producers. Toshiba, for example, has announced that it has developed a micro-drive using platters only 0.85 inch in diameter, which allow the drive's dimensions to be smaller and rectangular rather than square in shape, making handling easier. HDD-Cards with capacities as high as 10GB are expected to be on the market by late 2004 or early 2005, and are expected to battle flash-memory cards as the dominant means of transferring recordings made on a portable device such as a digital camcorder to a computer for editing, or directly to a TV set for viewing. The flash-memory-card industry also expects to issue units with capacities as high as 10GB, but not before 2007.

Demand for CD-Rs, after a slack period at the end of 2002 and during the first quarter of 2003, picked up nicely, with estimates for all of 2003 ranging from 5.5 to 10.75 billion discs shipped. That 2X difference illustrates how varied the opinions of qualified industry observers are when it comes to quantifying CD-R demand.

Demand for DVD-R media (including DVD+R) also grew substantially in 2003. Here too there is not much of a consensus, but because the product is relatively new, it is a bit easier to quantify. Although DVD-R discs probably accounted for close to 70 percent of all write-once units, the sale of combination DVD-R/+R drives has boosted sales of DVD+R media, and this is expected to continue. DVD-R media are being used in very large amounts in places like China and India for the duplication of DVD-Video movies. Legitimate DVD titles of currenthit movies are in short supply in these markets, and "back-of-shop pirates" are having a field-day copying DVD-Video movies onto DVD-R discs. Some say that the number of such copies will total 150 million discs in 2003, and could be three times larger in 2004 if professional pirate replicators cannot meet demands. This pirate duplication of movies using DVD-R discs is by far the largest application for these media at this time, and is likely to remain so until toward the end of 2004.

It would be wrong not to comment also on the continuing success in 2003 of DVD-Video players and DVD-Video software. DVD-Video players are available this holiday season at prices as low as $39.95, and very acceptable units carry street-prices of less than $75. Player shipments in 2003 will total more than 55 million units, thus exceeding the peak reached by VHS recorders. The popularity of DVD-Video software in 2003 has relegated VHS software to little more than niche-level demands in the Japanese, U.S., and Western European markets. Even in rentals, until this year dominated by VHS, DVD-Video has taken the lead, especially in the U.S. market.

Hard-disk platter production has been curtailed over the past couple of years by the depressed demand for small computers. However, demand picked up nicely in 2003, as computer sales began to show renewed growth, and consumer audio-video recorder sales added new applications for the drives. Worldwide platter production in 2003 is expected to handily exceed 300 million units, and to grow 20-25 percent in 2004. In 2003, Seagate Technology developed the world's first platter storing 100GB of data, and it seems almost a given that 2004 will see platter capacities continue to rise on an almost quarterly schedule!