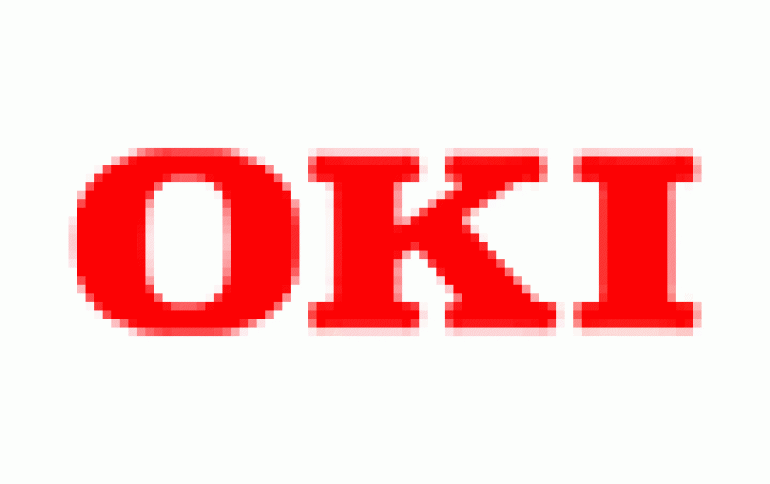 OKI Introduces Iris Recognition Technology for Mobile Phones
Oki has succeeded in developing an Iris Recognition Technology for Mobile Terminals. This technology is based on OKI's iris recognition algorithm using standard optical cameras that are equipped in mobile terminals. OKI plans to commercialize this product worldwide starting March 2007.

"We are very pleased to introduce this technology which will enable manufacturers to include iris recognition technology in their mobile phones and PDAs. Users will now be able to utilize their mobile terminals with security and peace of mind," said Teruo Iijima, General Manager of Business Incubation Division at Oki Electric Industry. "This technology was developed with our own algorithm, which provides highly accurate authentication and, compared to conventional locks such as typing in PIN numbers, provides easier access for authentication."

As mobile terminals become more sophisticated, new services such as payments by mobile phone and enterprise information management are becoming commonly used. Users and equipment manufacturers have been drawing attention to the incorporation of personal authentication in such equipment to prevent misuse when the terminals are lost or stolen. While biometric authentication has attracted users and manufacturers, iris recognition is an authentication technology using the iris pattern in the eye. This iris pattern is complex and random, which makes it difficult to find a recognizable rule. Thus, it provides authentication with high accuracy.

OKI has been providing its iris recognition technology-based equipment to government agencies, financial institutions and other enterprises in Japan and overseas. While these devices require a dedicated infrared camera, the new Iris Recognition Technology for Mobile Terminals can use a standard camera that is embedded in a mobile terminal, because of the original algorithm OKI has developed. This technology is embodied in a compact program for easy embedding, so it can authenticate the iris in a sufficient speed even when using the limited processing capacity of a mobile terminal.

OKI has been providing FSE (Face Sensing Engine) middleware for embedded systems, as a security product to enable convenient personal authentication using mobile terminals. OKI will add to its product lineup new products using the new Iris Recognition Technology for Mobile Phones. With this, OKI can now provide the best security products for mobile terminals whether it is for logging into the terminal, for using payment services, or for business applications. The company said it would provide this technology worldwide to mobile terminal manufactures.

OKI will exhibit this Iris Recognition Technology for Mobile Terminals at the ITU Telecom World 2006, which will be held at Hong Kong from December 4th to 8th.