5. Final words
The Noctua NH-D14 is probably one of the biggest cpu coolers we have ever tested in our labs. The new design results to a dual-tower cpu cooler with two powerful and silent fans installed.
The product retails in a generous and complete package, but also at a price of $85 - that's definitely on the expensive side for a cooler. The SecuFirm 2 mounting package is simple to install and does not leave any doubt about how tight you need to tighten the mounting nuts. The provided spacers and studs with positive stops allow anyone to install it without fear of getting it hooked up incorrectly. The Intel bracket assembly comes with an insulated backplate that is drilled for multi-socket compatibility. so any socket is covered for worry-free installation. However, since the product weights around 1.2kg with the two fans installed, you will need to use a backplate in order to securely fasten the cooler on your motherboard. Installing the backplate adds some extra time to the installation procedure in order to remove your motherboard from your PC case first. Reading the excellent printed manual would help you a lot with the installation.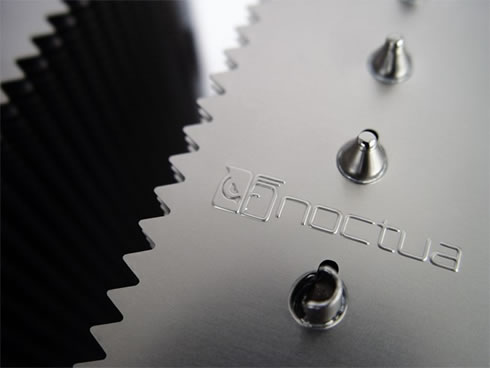 Performancewise, this product smokes away the competition! We experienced a great cooling efficiency with the Intel Core i7-920 running at default speed (43 degrees C) as well as after overclocking, with the CPU temperature to stay below the 60 degrees C! The only product that could compete this performance was the Prolimatech Megahalems CPU cooler, which gave the same performance under overclocking. However, these numbers came after installing two Noctua NF-P12 fans to the Prolimatech cooler.
The noise levels were also very acceptable despite the installed massive fans. We measured ~ 44dB at 30cm distance (open testbed). After using the noise adapters, the noise dropped to 40dB, without a serious performance hit (+3 degrees C). Great job here.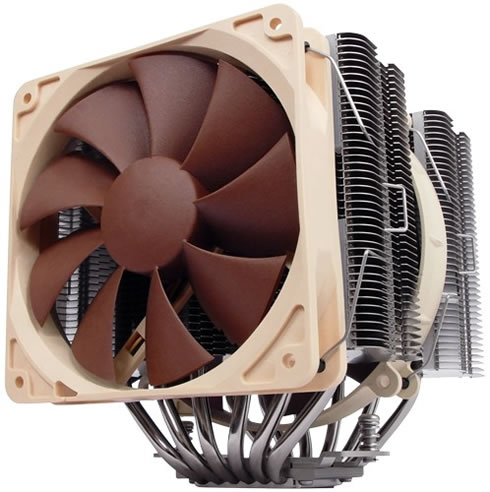 If you want to pick up this cooler, then make sure it will actually fit into your PC chassis. Make sure that your high-profile memory modules will not block the cooler. However, despite its huge size, the Noctua NH-D14 was designed to evade all major components, offering flexible installation options for the fans in case you run out of space.
After spending many hours testing the Noctua NH-D14 we can safely say that its performance absolutely rocks! It's been quite a while since we saw a Noctua product reaching the top in terms of performance. If buying a liquid cooling solution for your high-end system is not an option for you, the Noctua NH-D14 is probably the best option for you.
Sometimes you need to pay more to get the best. Good job from Noctua, Editors Choice Award for this excellent product.
| | |
| --- | --- |
| Retail package | |
| Design | |
| Motherboard compatibility | |
| Installation time | |
| Copper Base quality | |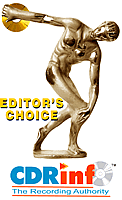 Pros:
+ Complete retail package
+ Works with both AMD/Intel platforms
+ Includes thermal paste and noise reduction adapters
+ Includes 2 fans (120mm & 140mm)
+ Great external design and aesthetics
+ Top performance under both stock and overclocking tests
+ Low noise levels with fans spinning even at full speed
+ 120mm fan can be moved according to your needs
+ Reasonably priced for its performance
Cons:
- A faster fans set could boost cooling efficiency even higher
- No installation set for adding a third fan