NexBox A95X Android Media Player review
7. Summary
The NexBox A95X is possibly first ever media player armed with the latest Amlogic S905X chipset. In case you are wondering what the X means, it probably indicates "extra"performance and features compared to previous designs. The S905X chipset fill be succeeded by the S912 chipset, which will definitely offer ever more power. Compared to the the S905 chipset, you will get official VP9 and HDR support, in case you have an HDR-enabled TV. So the S905X could be considered as a minor upgrade compared to the existing S905 boxes that are currently available. Of course, don't forget that the S905X supports Android 6.0.1, which brings many enhancements in terms of both features and performance.
The A95X is the smallest Android TV device we have tested so far. It offers two USB2.0 ports, HDMI and SPDIF in case you need it. It promises to offer HDMI2.0 support and up to 4K @ 60hz AVC/HEVC playback content with 7.1 pass through abilities. The truth is that the player offers perfect H264/H265 playback, at least with the internal Video player. On the other hand, the included KODI has issues with HD-Audio and video playback.
Overall, the NEXBOX A95X firmware was stable, although benchmarks indicated a lower performance compared to competitors. In any case, it remains a small box that packs a big punch, probably essential for those looking for an entry-level, future-proof media player.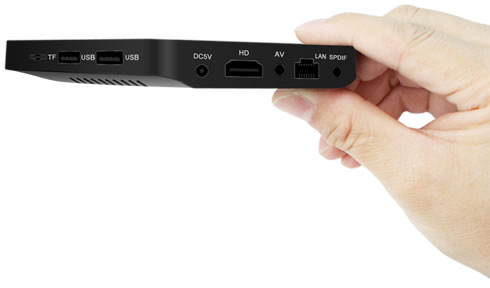 We liked
Stable and responsive Android firmware
Small and compact design
Good price compared to other Amlogic S905/S905X Android boxes
Powered with the latest Amlogic S905X chipset
HDMI-CEC works out of the box
Supports HDMI2.0, up to 4K @ 60hz
SPDIF port
Wifi and Bluetooth 4.0 connecting protocols
Includes 2x USB2.0 devices and microSDHC/SDXC slot
KODI Central includes many useful addons
Good picture quality with 2K, 4K, HD content
Perfect H265 (HEVC) playback with internal video player

Comes pre-rooted (not fully 100% probably)

Great 3D Playback with internal video player

Internal storage expansion via external storage devices (micro SD, USB flash drive, USB hard drive).
exFAT, NTFS, and FAT32 file system support for external storage with read and write support (except in ES File Explorer)
Could be improved
Included KODI 16.1 needs improvements in terms of HD-Audio or Video playback
Only 10/100M LAN port
No USB3.0 ports
Remote control quality could be better
No official forums / community over official website
No "fake" Wifi option under settings, needed for some apps to work when LAN is being used
Poor WiFi performance
No OTA firmware update (?)
Build in file manager doesn't see local network therefore you cannot use internal Video player