NexBox A95X Android Media Player review
5. Kodi Center
NexBox is highly based on the KODI software, but it has been "enhanced" with pre-installed add-ons and a unique app called Kodi Center. Through this app, you can add/remove add-ons for Kodi, which can be used to see TV Live, Sports, Movies, Cartoons and other channels. Usually those apps can be found online, but with NexBox you have them either pre-installed, all ready to get installed and run!
You can select all the apps to get everything installed automatically, or choose them individually: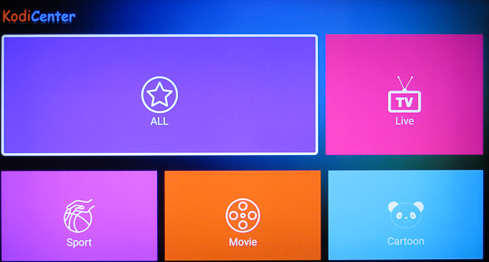 Overall we liked the KODI Central, as it offers many useful add-ons for you in order to watch online digital content.
Moving on to the KODI itself, it is based at the 16.1 (19-05-2016 build) and it is highly customized. However, following the first boot we got prompted to disable some add-ons not compatible with KODI 16.1, an issue NexBox should look at and fix:
Below you see what comes pre-installed -- Exodus looks like a nice addon for Video users:
Several Music streaming services are also available:
Below you see the options section: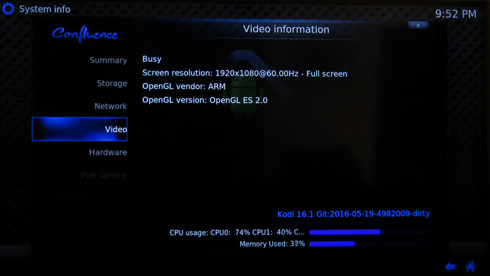 Under Video, we make sure Hardware acceleration is enabled: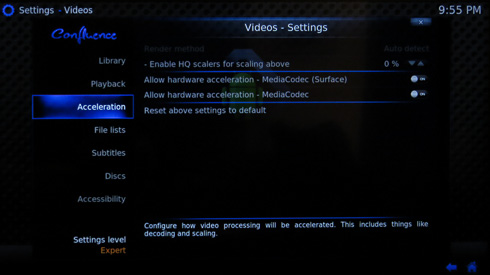 Under Audio you find option to get HDMI HD-Audio pass-through:
What we also noted is that most default subtitle sites have been removed and only the opensubtitles.org is enabled by default: