This Is The New Moto 360
Motorola just announced the new Moto 360 Collection — with more styles, more features and more battery. The original Moto 360 was the first smartwatch that actually looked like a watch. With the second generation, Motorola refined the classic design and created a watch collection specifically designed for men, women and fitness enthusiasts. Moto 360's case design now features lugs specifically tailored for men and women, and polished bezels in new styles. With new quick-release bands, you can swap between leather and metal bands in seconds.
Two watches are intended for men, one that's 46 millimeters across and a second that's 42mm. They take 24mm and 20mm straps, respectably. There is also a special women's watch, which is still 42mm but uses slimmer 16mm straps to give the illusion of a smaller size.
The men's watches come in silver, black, and gold; the women's watch swaps black for rose gold.
You can customize your Moto 360 in the Moto Maker design studio. Now, choose from additional bezels, colors, materials, even a new double wrap band.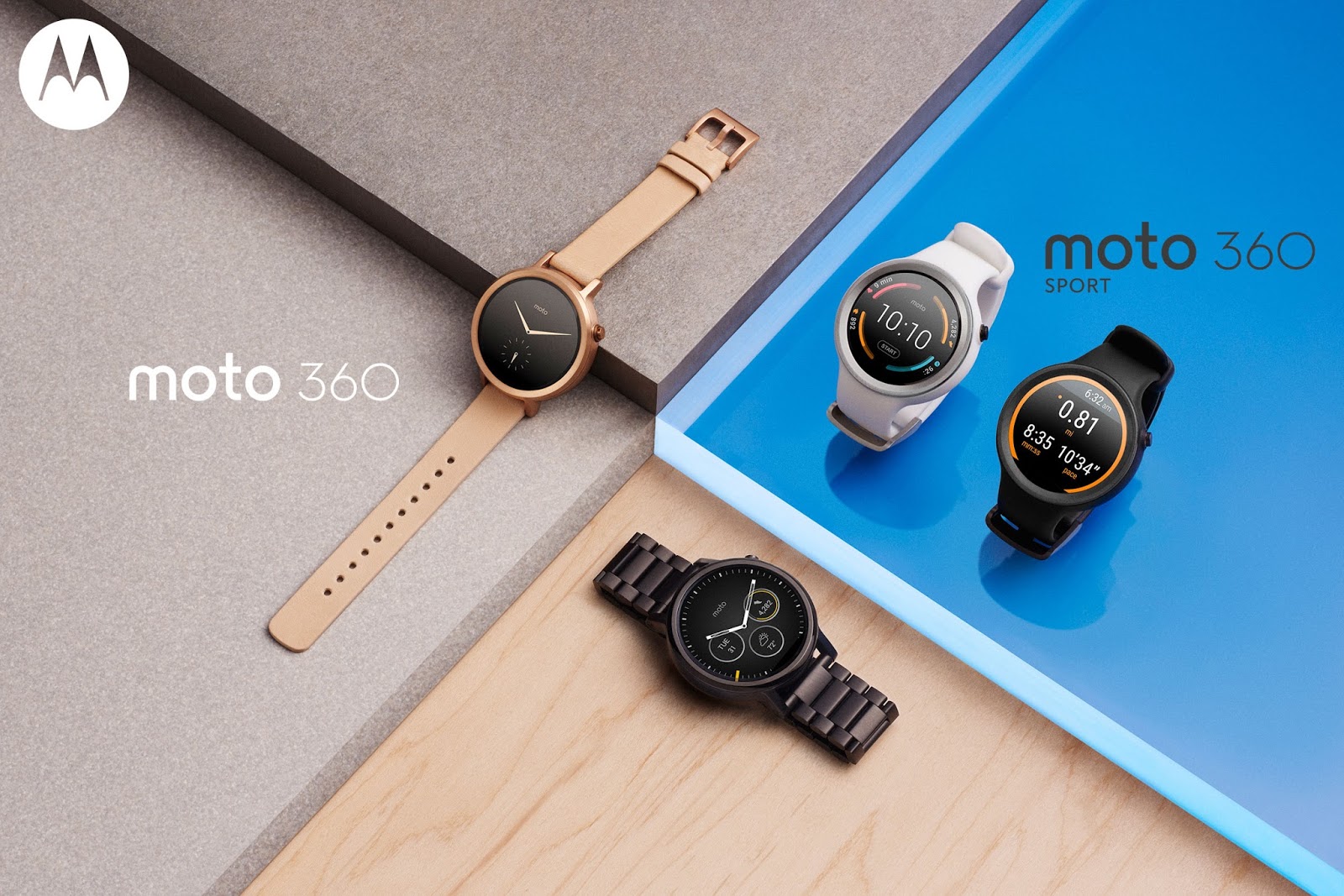 Powered by Android Wear, Moto 360 gives you control phone wright from your wrist. You can get notifications and info at a glance; respond to messages with your voice; start your car with the MyFord mobile app, then lock the front door with the Kevo app. You can also hail a cab to get to the airport with Lyft, then show your boarding pass at the gate with your Delta app. All without reaching for your phone. Plus, Moto 360 is WiFi-enabled, keeping you connected even if your phone is out of Bluetooth range.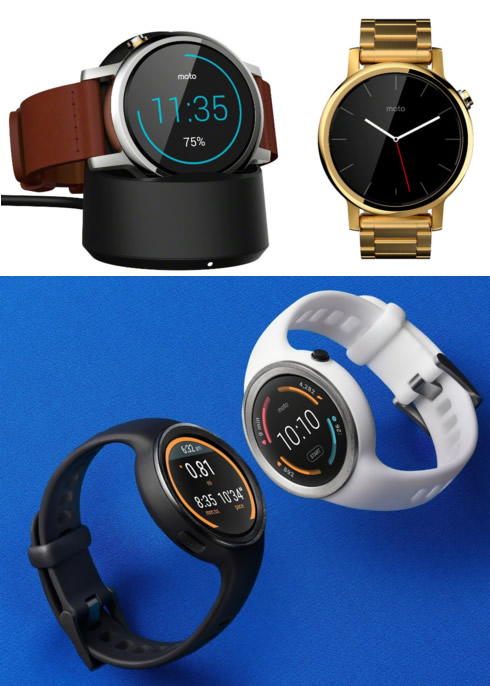 Moto 360 also features Moto Body. Using accurate sensors, you can track your heart rate and the calories you burn. And that translates into feedback and coaching to help you improve and stay fit.
With the new Moto 360 Sport, you can now leave your smartphone at home during your daily run. Built-in GPS tracks your speed, distance, and pace, while a heart rate sensor tracks other important vitals. You can even store and play music right from your wrist, because we all need a good workout mix to push us during that last mile or rep. Plus, you can see all this information clearly, even in bright sunlight, with the new AnyLight hybrid display.
Last but not least, the new Moto 360 and Moto 360 Sport has even more battery life than our first generation, now offering up to two full days of use.
Moto 360 will be available in various countries across North America, Latin America, Europe and Asia. Starting today in the U.S., you can pre-order your own Moto 360 on Motorola.com, Google Play and BestBuy.com. It will be available starting in late September at Nordstrom, Best Buy and Verizon. Availability and ship times vary by style. Prices vary by design and range from $299.99 - $429.99.