New Amazon Kindle Is Thinner, Has More Storage
Amazon today introduced the all-new Kindle, making its most affordable reader thinner, lighter, and with twice the memory as the previous generation for the same price - $79.99.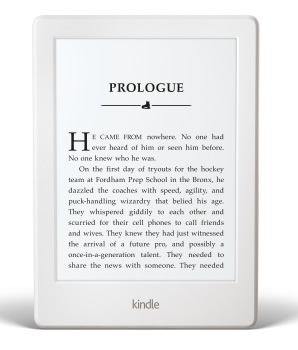 Kindle is offered in black or white and is available at www.amazon.com/kindle.
The new Kindle features a more rounded design, a high contrast touchscreen display and has a battery life that lasts for weeks and not hours.
The tablet is now 11 percent thinner and 16 percent lighter than the previous generation Kindle.
It also features twice the memory of the previous-generation hardware - 4 gigabytes as opposed to 2 gigabytes.
New reading features include Export Notes, built-in Bluetooth audio support, Chinese Word Wise Hints, and more.