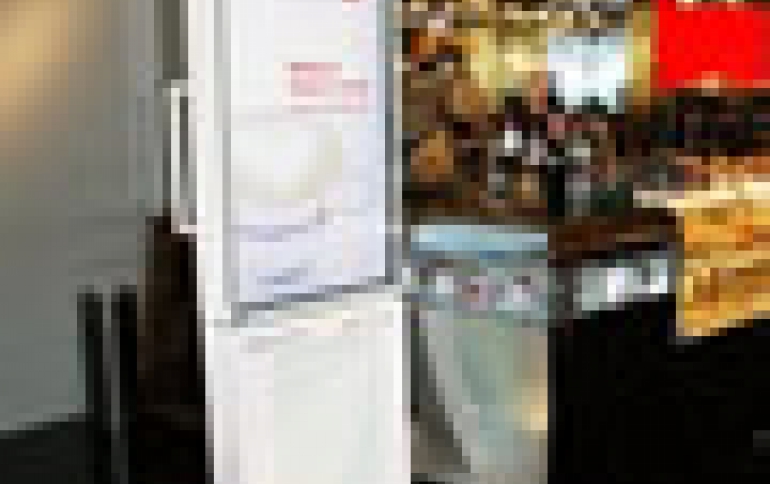 NEC Eye Flavor Offers Targeted Advertising Through Face Recognition Techniques
NEC announced a new advertising product that uses facial recognition algorithms to decide what kind of advertisement each consumer wants to see, based on the gender and age range. Called "Eye Flavor", this is Japan's first all-in-one digital signage board, according to NEC. The product, which is comprised of a large-size LCD display, camera, streaming controller, and effectiveness analysis software, enables easy installation of digital signage and can help companies measure the results of targeted advertising programs. Using NEC's face recognition technology, eye flavor can distribute targeted advertising content according to the customer's gender and age range.
NEC said that it had conducted a trial of the eye flavor?s effectiveness at the Granduo Tachikawa, a commercial facility in Japan. Specifically, NEC's eye flavor was set up at the front entrance on the first floor of Granduo Tachikawa for 21 days in October 2008. The number of viewers, as well as viewing duration of advertising contents, was measured in terms of time period, gender and age. In addition, the distance between the display and the viewers were measured.
"Unlike commonly used survey methods, the effectiveness of the outdoor advertising was obtained on a timely basis with quantitative results that were more detailed," NEC said.
Because of its portability, the eye flavor?s installation and removal are simple and flexible. The target market for eye flavor is across various industries, and NEC expects to achieve sales of 500 units in three years.
NEC?s eye flavor, which began selling and shipping in December of 2008 in Japan only, starts at 2 million yen. Currently the face recognition technology applies only to Japanese faces but trials are ongoing as an advanced application solution, NEC added.