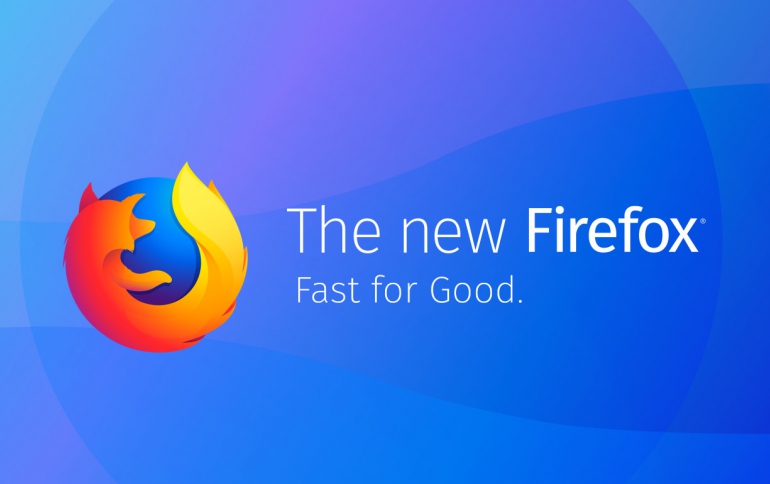 Mozilla Says Latest Firefox is Faster than Ever
Today's new Firefox release includes improvements that continue to keep Firefox fast while giving you more control over your personal information.
Speed
To make Firefox faster, Mozilla's engineers adopted the well-known time management strategy of "procrastinate on purpose." The result is that Firefox is better at performing tasks at the optimal time. They delayed set Timeout in order to prioritize scripts for things you need first while delaying others to help make the main scripts for Instagram, Amazon and Google searches execute 40-80% faster. The browser is also scanning for alternative style sheets after page load and is not loading the auto-fill module unless there is an actual form to complete.
Keeping many tabs open uses your computer's memory and slows down its performance. Firefox will now detect if your computer's memory is running low, which Mozilla defines as lower than 400MB, and suspend unused tabs that you haven't used or looked at in a while. If you decide you want to review that webpage, simply click on the tab, and it will reload where you left off.
For users who have customized their browser with an add-on like a favorite theme, for example changing it to the seasons of the year, or utilizing one of the popular ad-blockers, Mozilla has made it so that the browser skips a bunch of unnecessary work during subsequent start-ups.
New Privacy Protections
Today's release continues to bring you privacy features and set protections:
Blocking fingerprinting and cryptomining: Fingerprinting builds a digital fingerprint that tracks you across the web, and cryptomining uses the power of your computer's CPU to generate cryptocurrency for someone else's benefit. Based on recent testing of this feature in Mozilla's pre-release channels last month, today's Firefox release gives you the option to "flip a switch" in the browser and protect yourself from these practices.

In addition, in today's Firedox release, you can visit a site in Private Browsing without the hassle of typing in your password each time. Registering and saving passwords for a website in Private Browsing will work just as it does in normal mode.
Starting with today's release, you can now decide which extensions you want to enable or disable in Private Browsing. As part of installing an extension, Firefox will ask if it should be allowed to run in Private Browsing, with a default of Don't Allow. For extensions you've installed before today's release, you can go to your Add-Ons menu and enable or disable for Private Browsing by simply clicking on the extension you'd like to manage.

Additional features in today's release:
A fully keyboard accessible browser toolbar. To use this feature, press the "tab" or "arrow" keys to reach the buttons on the right end of the toolbar including their extension buttons, the toolbar button overflow panel and the main Firefox menu.
Mozilla will be shipping WebRender to a small group of users, specifically Windows 10 desktop users with NVIDIA graphics cards. WebRender is Mozilla's next-generation GPU-based 2D rendering engine. According to Mozilla, WebRender will help make browsing the web feel faster, efficient, and smoother by moving core graphics rendering processes to the Graphics Processing Unit. This feature will launch widely throughout the year.
Smoother video playback with AV1 Update – AV1 is the new royalty-free video format jointly developed by Mozilla, Google, Microsoft, Amazon and others as part of the Alliance for Open Media (AOMedia). Today's Firefox release is updated to use the newer, higher-performance AV1 decoder known as dav1d. Mozilla's figures are showing that 11.8% of video playback in Firefox Beta used AV1, up from 0.85% in February and 3% in March.