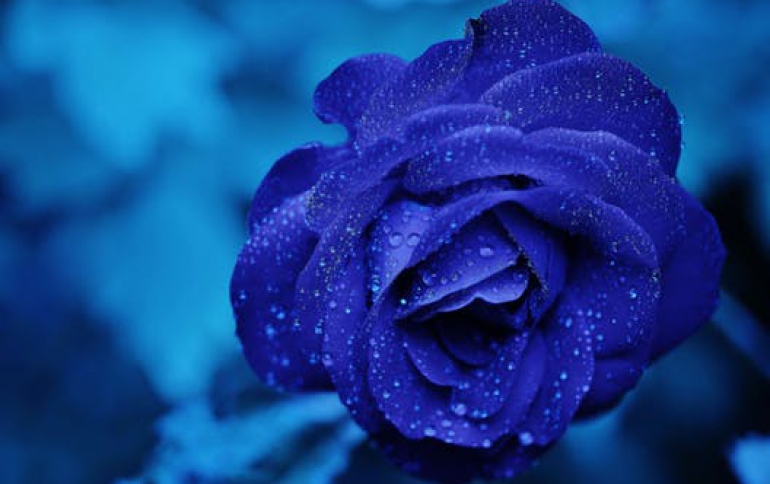 Mitsumi ready to ship new 40x/20x/48x CD-RW drive!
During the CeBIT 2002 show, we had the chance to see Mitsumi's new CD-RW drive with the codename "CR-480CTE". The drive supported 40x writing, 12x re-writing and 48x reading. While waiting for the new drive to arrive, product information updated and new interesting features added, supporting up to 20x (CLV) writing speed with HS-RW media! The product ID also changed to "CR-485CTE" to reflect the new improved specifications... Let's see the drive's features as the following Nero Info Tool picture shows: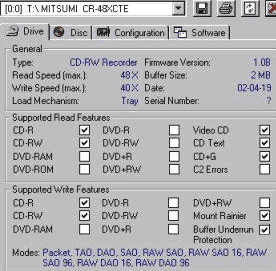 The 20x (CLV) writing speed is only supported when a blank CD-RW media is loaded. This new recording mode is called SSW (Super Speed Write) from Mitsumi. The re-writing speed of the drive is 12x. The new Mitsumi model also includes "AEGIS WRITE" technology to perform a complete safe writing operation. Lastly "Mt. Rainier" format is present and the drive fully passes the "Easy Write" tests as defined from Philips.
- "AEGIS WRITE"
* Automatically check media quality and set limit to writing speed.
* Automatically optimize to OPC method and select the optimum write strategy from the large capacity database.
* Monitor writing condition and optimize writing speed to achieve the safe speed automatically.
* Monitor the writing condition and compensate for optimum write laser power by Mitsumi WPC (Write Power Compensation) technology.
Features:
Recording Speeds: 20x-40x (Zone-CLV), 20x (CLV) with HS-RW
Re-writing Speeds: 12x (CLV)
Reading: 48x (CAV)
Access time: 80ms Random / 120ms Full
Recording Method: Disc at once, Track at once, Session at once, Variable packet, Fixed packet
16MB (or 2Mb) Buffer
Supports ExacLink
Supports Mt. Rainier
Supports DAO-RAW
Supports CD-Text
Physical Format: CD-DA, CD-ROM mde1/2, CD-ROM XA mode2 form1/2, Video CD,
Enhanced CD, Photo CD (Read only), CD-TEXT
Logical Format: ISO9660, Photo CD (read), CD-UDF, Mount Rainier
Interface: ATAPI-E/IDE, support up to Ultra-DMA Mode2 (33.3MB/sec)