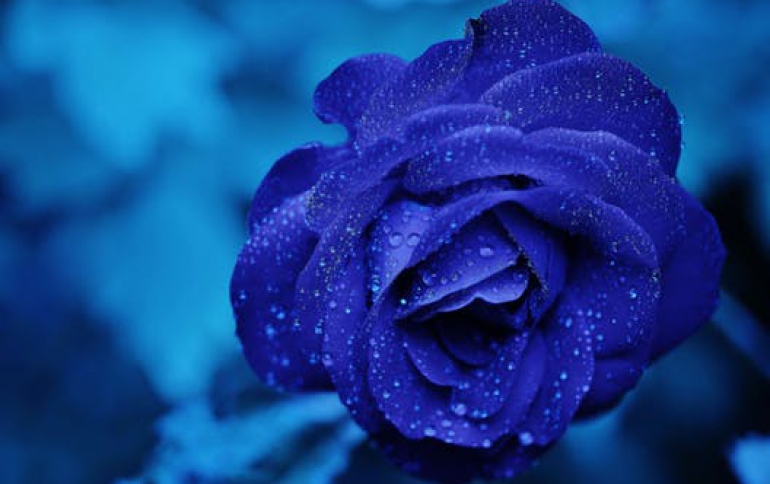 Microsoft Updates Zune Software, Plans SDK For Mango
Today Micorosft released the next version of the Zune software and announced the September release of the final version of WPSDK 7.1.
New Zune 4.8 released
The new Zune 4.8 release, which you can download
here
, allows owners of Windows Phones to update their phone software, sync photos and videos, shop for apps, and more.
Zune 4.8 does not look very different than the previous version, as most of the changes were designed to pave the way for the next release of Windows Phone, codenamed Mango. Microsoft's team implemented a few new features and made a bunch of under-the-hood refinements and fixes.
One important job of the Zune software is to update a Windows Phone software. In version 4.8, Microsoft streamlined the process to help get your phone up and running again faster with the latest features and fixes.
- Progressive updates: In Zune 4.8, you only have to click the update button once for multiple updates. Once an update is finished, the software automatically checks for more and repeats the installation process until your phone is completely up to date.
- Streamlined backup. By synching media separately from other phone content, Microsoft has lowered the overall time it takes to back up your phone. The backup file is also more compact, so it should take up less space on your computer.
- Skip phone backup: If you don't have enough room on your computer to store a phone backup file, you'll now have the option to skip this step so you're not blocked from updating your phone.
Mango will expand the number of locations and languages where Windows Phone is available around the world. Microsoft made sure the Zune software would follow. You?ll also notice vast improvements in text entry and sorting for many Asian languages.
In addition, Zune 4.8 is available in these countries or regions: Argentina, Australia, Austria, Belgium, Brazil, Canada, Chile, China, Colombia, Czech Republic, Denmark, Finland, France, Germany, Greece, Hong Kong, Hungary, India, Indonesia, Ireland, Italy, Japan, Korea, Malaysia, Mexico, Netherlands, New Zealand, Norway, Poland, Portugal, Russia, Singapore, South Africa, Spain, Sweden, Switzerland, Taiwan, United Kingdom, and the United States.
Finally, Microsoft's team made a lot of under-the-covers changes to improve your overall experience in Zune 4.8, although not all of these changes may be readily apparent. Here are a few you will notice:
- 48-hour movie rentals
- Parental Controls now support M-rated (Mature) content
- Option to hide purchase confirmation dialog for faster app checkout
- See what apps are compatible with the Windows Phone you own
Windows Phone SDK 7.1
Microsoft today will begin accepting and certifying Mango apps through the App Hub. This means that new and existing titles optimized for Mango features like fast app switching, background audio, multiple and double sided Live Tiles, better Search integration and more will begin publishing in a matter of days. Microsoft did not clarify whether Mango will arrive on existing devices in the coming days.
In addition to new and updated apps for Mango, the nearly 30,000 Windows Phone app and game titles available today will also run on Mango.
Microsoft has updated and enhanced the Windows Phone SDK 7.1. Today, the company made the Release Candidate (RC) of the WPSDK
available
in English and Japanese with a 'Go Live' license that lets you publish your apps to the Windows Phone Marketplace. In order to take advantage of the 'Go Live' license and publish, your apps must be recompiled using the 7.1 SDK. In addition to the ?Go Live? license, the WPSDK 7.1 RC includes the completed Marketplace Test Kit, which allows you to test your app for certification requirements on your machine, running the same technical cert tests that the Marketplace team runs. Finally, for those developers interested in making money via advertising, our Microsoft Advertising SDK for Windows Phone is already included in the WPSDK making it easier to get started monetizing your apps. The final version of WPSDK 7.1 will be available at the end of September and will be localized into all of supported languages.
Game developers can now submit their games to the new Mango markets. Developers can now cross submit games to the newly supported Mango countries, as well as include any game ratings information, via App Hub. This also now includes free access to the Pan-European Game Information (PEGI) game rating system, via PEGI Express, for Windows Phone developers. PEGI Express is an online tool enabling developers to generate an age rating certificate for their game which they can submit via App Hub
If you?ve already created or updated your app for Mango, just install the new tools to get the Go Live license and submit to App Hub.