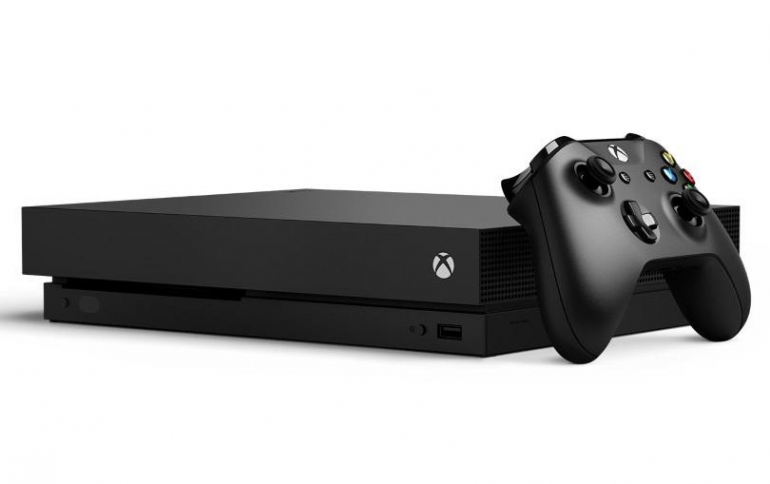 Microsoft Ends 'Xbox One' Backward Compatibility Program
Microsoft will try to bring "every single game" you play on Xbox One today work on the upcoming Scarlett gaming console, and is shutting down the Xbox Backward Compatibility program.
"Ensuring every game that runs on Xbox One is going to run incredibly well on Scarlett will take a ton of commitment and time from our team," Microsoft Head of Xbox Phil Spencer said in the video. "The team is dedicated. We're ramping up our testing facilities to make sure we can hit the ground running and make sure that stuff works."
The Xbox Backward Compatibility program first came to life back in 2015 as an attempt to bring older games from the Original Xbox and Xbox 360 to the newer Xbox One consoles.
At E3 2019, the company's unveiled plans to make thousands of games from the existing four generations of Xbox compatible with Project Scarlett.
The company has no plans to bring more Xbox and Xbox 360 titles to Xbox One. Instead, it'll now focus on making the Xbox One games backward compatible with Project Scarlett.
Microsoft said that the final collection of old classics and fan favorites it has in its store.
Armed and Dangerous
Indiana Jones and the Emperor's Tomb
Sphinx and the Cursed Mummy
Tom Clancy's Splinter Cell
Tom Clancy's Splinter Cell Pandora Tomorrow
Tom Clancy's Splinter Cell Chaos Theory

Tom Clancy's Splinter Cell Double Agent
Unreal Championship 2: The Liandri Conflict
The games can deliver up to 4x pixel count on the Xbox One and One S, and up to 16x on Xbox One X to get 4UHD resolution.
Project Scarlett is going to be released sometime in 2020. Microsoft is expected to bring a premium as well as an entry-level model.
The top-end console will be able to provide up to 4-times better performance than the Xbox One X. It is going to be powered by Microsoft's new custom-designed hardware including a 3rd Gen Rzyen CPU and Radeon GPU based on the new RDNA design.
Microsoft also reminded readers of its blog today that backward-compatible games supported on Xbox One can be purchased digitally or played "with the disc you already own." This suggests Project Scarlett will also have a disc drive to ensure that through-line continues.