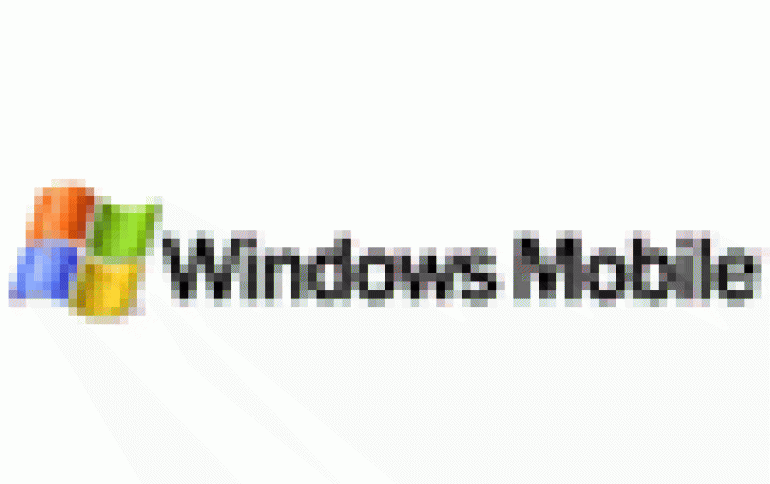 Microsoft Announces Windows Mobile 6
Microsoft has announced the launching of Windows Mobile 6 several days before it had intended to The company gave a briefing on the upcoming version of this operating system to a French newspaper, but only under the condition that the information be kept under wraps until next week, when the official announcement was scheduled. However, the newspaper published an article yesterday giving all the details it had learned on Windows Mobile 6.

Rather than give this paper an exclusive story, Microsoft has decided to pre-announce to the world the latest version of its operating system for smartphones and handhelds. The full announcement is scheduled for February 12.

New information just leaked says that in the US, T-Mobile will get first dibs on the new OS in early second quarter '07 - that's right around the corner! What is unkonwn is whether or not T-Mobile will offer the update to all its WM 5 customers or not.

What's New

Essentially, Microsoft has confirmed much of what has been reported about Windows Mobile 6 (the operating system previously known as Crossbow.)

The changes in the Pocket PC version won't be radical, but will certainly be welcomed by many users. The new version will be able to display HTML-formatted email, for example. It will also include improved versions of the Mobile Office applications. In addition, Microsoft has fine tuned the look of the operating system.

Apparently, there are significant changes made to the version of Windows Mobile 6 for smartphones. It will include Mobile Office applications for the first time, allowing users to view and edit Microsoft Word, Excel, and PowerPoint files.(Finally!!!)

Although no specifics are available at this time, Microsoft's pre-announcement promises that the new version of Office Mobile for all versions of this operating system will let users make changes to documents in their original formatting, without affecting tables, images, or text.

In addition, Windows Mobile 6 will include a version of Windows Live that will let users chat with more than one person at one time, send a file or image, or record and send voice notes.

Some of the highlights include:

- Full support for HTML email (within the limitations of IE Mobile's rendering engine of course)
- Office Mobile now included, with support for reading and editing Office documents on the Smartphone - New streamlined functioning of email client: one click delete, reply, etc. Set email flags for follow-up.
- Set "Out of Office" function directly on the device (with an Exchange server of course)
- Windows Vista synchronization with Windows Mobile Device Center
- Calendar ribbon in the calendar application gives you the ability to see your free/busy time easier
- Windows Live client
- Call History is now a part of the contact itself, so you can see when you last phoned that person, etc.
- Internet sharing: there's a new built-in application to make using your device as a modem much easier

So, when can we get it?

Even though Microsoft is planning to announce Windows Mobile 6 next week, smartphones and handhelds with it won't be released on that day.

Without giving any specifics, the company said that devices running this operating system will begin shipping worldwide by the second quarter of 2007. (This is where the T-Mobile leak comes in.)

Still, it's quite likely that official announcements of upcoming Windows Mobile 6-based devices will be made next week.