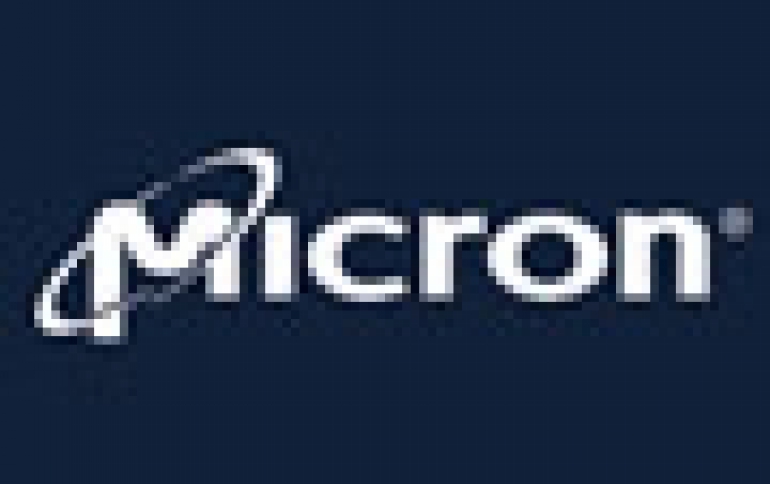 Micron Acquires Elpida, Enhances Its DRAM Portfolio
Micron Technology and Elpida Memory trustees announced today the closing of Micron?s acquisition of 100 percent of Elpida?s equity, pursuant to an agreement entered into on July 2, 2012 in connection with Elpida's corporate reorganization proceedings conducted under the jurisdiction of the Tokyo District Court. In a related transaction, Micron also announced today the completion of its acquisition of a 24 percent share of Rexchip Electronics Corporation from Powerchip Technology Corporation and certain of its affiliates.

Elpida's assets include a 300 millimeter (mm) DRAM fabrication facility located in Hiroshima, Japan; an approximate 65 percent ownership interest in Rexchip, whose assets include a 300mm DRAM fabrication facility located in Taiwan; and a 100 percent ownership interest in Akita Elpida Memory, Inc., whose assets include an assembly and test facility located in Akita, Japan. Together with the Rexchip shares acquired from Powerchip, Micron will control approximately 89 percent of Rexchip's outstanding shares and 100 percent of Rexchip product supply. The manufacturing assets of Elpida and Rexchip together can produce more than 185,000 300mm wafers per month, which represents an approximate 45 percent increase in Micron's current manufacturing capacity.

Using its advanced technologies, Elpida has built a strong presence in Mobile DRAM, targeting mobile phones and tablets. Micron is delivering enterprise DRAM solutions for networking and servers as well as offering a wide product portfolio in NAND flash memory and NOR. Combining the two complementary product portfolios will further strengthen Micron's position in the memory market.

"We are pleased to bring together Elpida with Micron to form the industry?s leading pure-play memory company. This combination will result in enhanced R&D and manufacturing scale, significant cost and production synergies and a stronger memory product portfolio to provide solutions to our customers," said Micron CEO Mark Durcan.

Yukio Sakamoto, CEO, President and co-trustee of Elpida, said, "This transaction is a strong testament to the value of Elpida's technologies, products and people, and it will result in a combined organization that can best serve customers with broader memory solutions, strength and scale."

Effective with the closing, Mr. Sakamoto announced his resignation from Elpida. Micron and Elpida announced that Yosh itaka Kinoshita will replace Mr. Sakamoto as the President, Representative Director and Business Trustee of Elpida and become the President of Micron Japan.

Following the closing of its acquisition of Elpida Memory, the new Micron Technology group's DRAM wafer volume will reach up to 350,000 units per month, which is significantly higher than SK Hynix's 270,000 and close to Samsung Electronics' 360,000, according to DRAMeXchange.