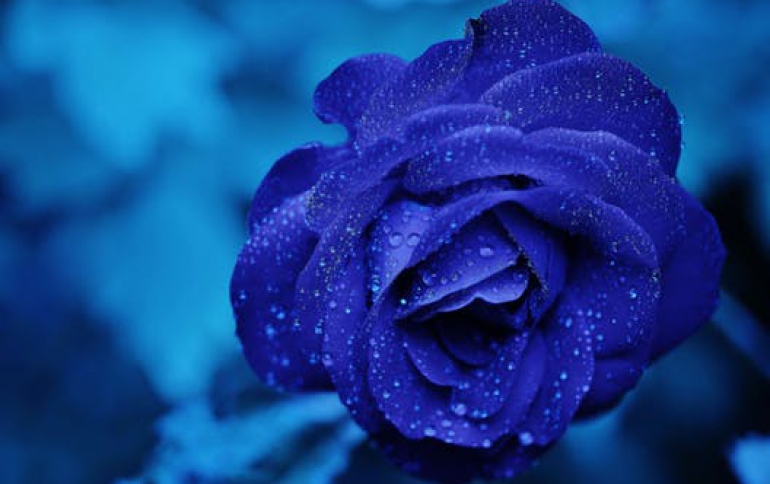 Maxtor releases indrustry's highest capacity 1U storage server
Maxtor Corporation, a worldwide leader in hard disk drives and data storage solutions, announced the availability of the industry's highest capacity workgroup-class storage server, the 640 GB MaxAttach NAS 4300. It is also available in a 480 GB configuration. The new Windows Powered, 1U-high systems, are designed for small to medium size businesses and enterprise workgroup/department environments. These rack-mountable systems fulfill storage needs for cross-platform file sharing, high-speed data backup* and restoration, email archiving and server consolidation.

The new MaxAttach models are enhancements to the original NAS 4300 that began shipping in July 2001. It features up to 60 percent more storage capacity than the previous generation's 400 GB capacity. In addition, these new storage servers have evaluation copies of MaxAttach EMS and MaxAttach SVS email archiving and storage virtualization software pre-loaded.

"Delivering on our continued goal of technology leadership for network attached storage solutions, we've enhanced the MaxAttach NAS 4300 to support a variety of applications within a wide range of operating environments," said Eric Kelly, president of Maxtor's Network Systems Group. "As a result, administrators can leverage the standard features of the new NAS 4300 models to configure their storage for simpler information management, whether it's email, file sharing, or more efficient access to archived data."

In addition to enhancing system availability, the NAS 4300 also enhances data availability with Persistent Storage Manager software that allows administrators to periodically record a "snapshot" of the storage server's entire disk volume. If a file is inadvertently erased, the stored image or single file can be accessed for instant recovery.

Other key features of the MaxAttach NAS 4300 include:

Fast Processor – Pentium III 866MHz processor

Powerful Memory – 384 MB SDRAM

High Availability and Data Protection – including Persistent Storage Manager snapshot utility, and RAID levels 0, 1, and 5 data protection

Broad Connectivity – Standard network interfaces include dual 10/100 Ethernet and Gigabit Ethernet, and a SCSI port for local tape backup.

Cross-Platform File Sharing – Support for Windows®, UNIX/Linux, Macintosh and NetWare clients.

Industry-Leading Technical Support – 24 x 7 telephone technical support is included with all MaxAttach storage servers.

Network Attached Solutions

To deliver a complete out-of-the-box solution, Maxtor's MaxAttach EMS and MaxAttach SVS software, developed collaboratively with OTG Software, are available for the MaxAttach NAS 4300 to manage explosive email and data growth. MaxAttach EMS software helps manage the growth of email volume by automatically offloading email data from Microsoft® Exchange® and Lotus Domino email servers to the MaxAttach NAS 4300 storage servers, providing end users with more storage capacity to save messages and attachments. MaxAttach SVS software eases IT management overhead by consolidating server storage into a single, virtual storage pool.

When combined with data backup software from Legato and VERITAS, the MaxAttach NAS 4300 provides a cost-effective disk-to-disk backup solution as part of an overall backup strategy. This solution establishes Maxtor's storage servers as an attractive complement to a traditional tape backup system, at roughly the same cost per gigabyte.

Maxtor's MaxAttach NAS storage servers are also compatible with network management tools from leading vendors such as Computer Associates, Hewlett-Packard, and Tivoli Systems.

Availability, Pricing and Service

Maxtor's MaxAttach NAS 4300 480 GB and 640 GB models are priced at $4,499 and $5,499 MSRP and are now available worldwide.

Pricing for MaxAttach EMS software is $4,999. MaxAttach SVS software pricing starts at $1,149. Maxtor is offering a 30-day free trial for both software products, after which a license can be purchased from Maxtor-authorized resellers.

The MaxAttach EMS and MaxAttach SVS software is pre-loaded on the new NAS 4300 models. The software can also be downloaded to currently installed MaxAttach storage servers, accessible at www.maxattach.com.

Maxtor offers a comprehensive range of service and support for the NAS 4300, including on-site field service within the United States and lifetime 24 x 7 telephone technical support. Premium field service upgrades available for the MaxAttach NAS 4300 include four-hour response time, extended service contracts and installation service.