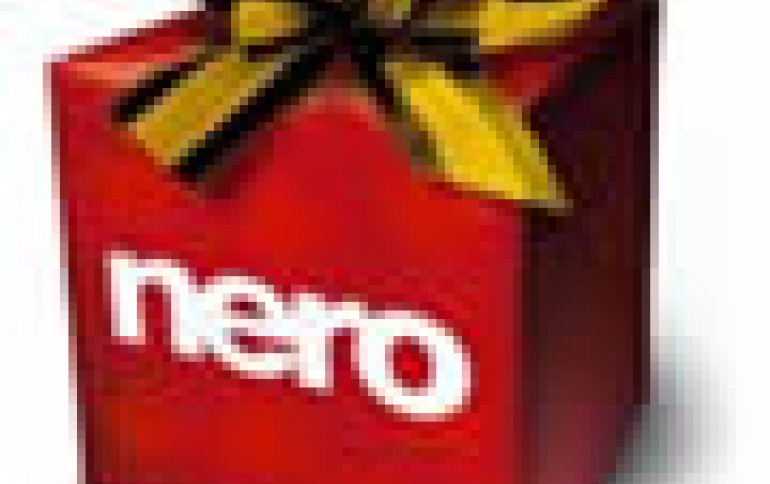 Major update of Nero 6 including the Nero PowerPack available for download
Ahead has announced the immediate availability of the new Nero 6.3 PowerPack. This free update is available at
www.nero.com
. The Nero 6.3 PowerPack is a feature-rich update of immense proportions, as it not only adds a huge amount of new functionality to existing applications within the award-winning Nero 6 Ultra Edition, but also introduces Recode 2, an advanced DVD re-quantizer and transcoder.
Powered by Nero Digital-Ahead Software's all-embracing MPEG-4 video and audio solution-Recode 2 can re-author, copy, re-process and shrink MPEG-2 streams (DVD-9 to DVD-5) and transcode 'non-copy-protected' DVD movies or DVD folders to Nero Digital, preserving chapters, sub-titles, and surround sound audio.
Other highlights of the PowerPack include unlimited MP3 encoding, OGG vorbis support, AMD 64-bit support and Hyper-Threading. There are also significant quality improvements to the video applications within Nero 6 Ultra Edition, NeroVision Express and ShowTime.
NeroVision Express 2.1 introduces several new filters, DVD-VR import, DV Camera export, dual pass encoding, Undo/Redo functions, Half-D1 resolution for DVD and other features, while Nero ShowTime adds powerful post-processing for Nero Digital, Dynamic Noise Control (DNC) for CD/DVD during playback, IFO and DAT file playback support, and subtitle and chapter support for Nero Digital.
InCD 4.1 brings DVD-RAM and DVD-RW quick format into the supported DVD features, and has significant speed improvements.
Finally Nero BackItUp includes on-the-fly compression and recording (compression can be done without using any temporary storage of hard disc while burning on CD/DVD), hot plugging of recorders, and several other feature enhancements.
The Nero 6.3 PowerPack is available now as a free update to all Nero 6 Ultra Edition customers.