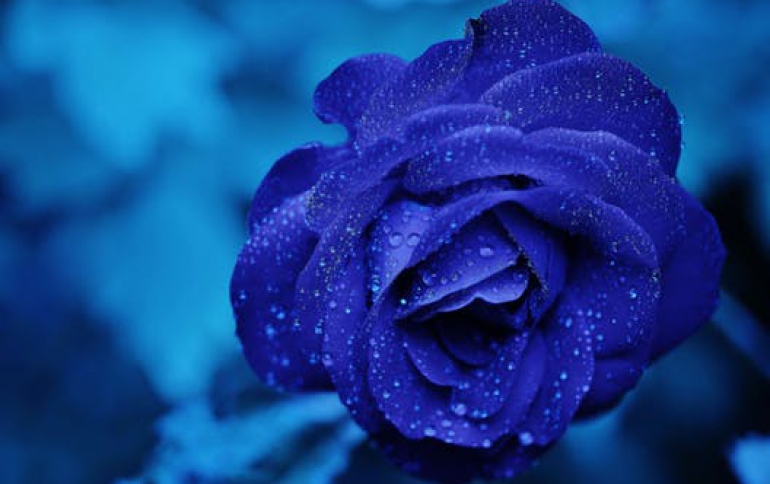 LG Showcases LED Signage Solutions at Digital Signage Expo 2012
LG is expanding its line of commercial display solutions for 2012, led by larger screen sizes and enhancements to its popular digital signage systems. This week at Digital Signage Expo 2012 (booth 500), LG will be showcasing its new 72-inch class (71.5 inches measured diagonally) LED large-screen display as well as new LED versions of its EzSign TV product, a digital signage and TV hybrid.
LG Electronics is introducing its largest LED display yet - a massive 72-inch class size monitor (model 72WS70). The 72WS70 LED Large Screen Display brings picture quality to hotel lobbies, theaters and shopping centers, as well as interactive airport and transportation environments.
LG's Full HD 1080p 72WS70 LCD monitor features Direct LED backlighting technology, for high picture quality. Equipped with Local Dimming capability, this display offers superior lighting control by allowing sections of the LED array located behind the screen to dim or turn off entirely.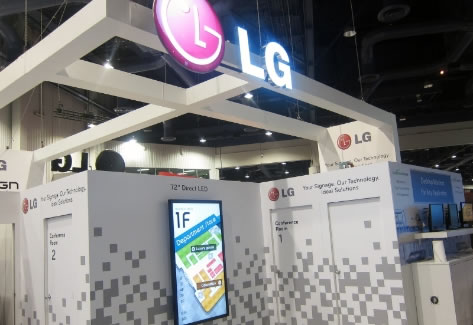 LG's LED displays are also equipped with an additional 700nit of high intensity brightness compared with conventional LED display products, making them particularly useful for open environments such as shopping malls and stadiums.
LG's IPS panel technology helps display content accurately for off-angle viewing (both horizontal and vertical), resulting in a display that can be installed at virtually any angle or height while helping maintain color consistency or contrast ratio. LG's Auto Brightness Sensor technology automatically adjusts screen brightness based on the lighting conditions.
Rounding out this signage solution is the 72WS70's built-in media player for content distribution. The monitor offers an interface through its use of LG's proprietary web-based management platform, SuperSign Elite-w Lite. This platform allows users to create and run dynamic content using pre-loaded templates and offers quick navigation through menus to control networked displays and simultaneously run media files, such as video, images, audio and flash.
The 72WS70 meets ERP requirements and is ENERGY STAR qualified, thanks to the effect of Local Dimming and Smart Energy Saving features, designed to help reduce energy consumption.
LG is also highlighting its line of EzSign TV digital signage solutions, which now includes two new LED series (LT560E and LV355B) and more screen sizes.
EzSign TV offers any business owner a cost-effective digital signage display system with the added feature of broadcast television, allowing business owners to simultaneously show branded advertisements and television broadcasts.
Owners use a computer to access a selection of more than 50 templates, to which they can add their own images and text. Owners then transfer content to the display via a USB flash drive. Multiple customized templates can be uploaded and scheduled to activate at times appointed by the user. Unique to the LT560E series is Wi-Fi capability, which allows users to tansfer or update content to the display wirelessly. Because the system is self-contained and the personalized displays are created and transferred effortlessly onsite, it doesn't require an integrator to manage the system on the backend.
The LED LT560E and LV355B series offer Full HD 1080p display capability (720p for the 31.5-inch 32 LT560E) in energy-efficient packages. LED backlighting, along with a dynamic contrast ratio of 2,000,000:1, allows for deeper blacks and richer colors. HDMI and USB components on the LV355B series provide versatility and allow for additional content and entertainment options. LG's LED series will be available in 32-inch (31.5 inches measured diagonally), 37-inch (37.0 inches measured diagonally), 42-inch (42.0 inches measured diagonally), 47-inch (46.9 inches measured diagonally) and 55-inch (54.5 inches measured diagonally, only LV355B) class sizes.