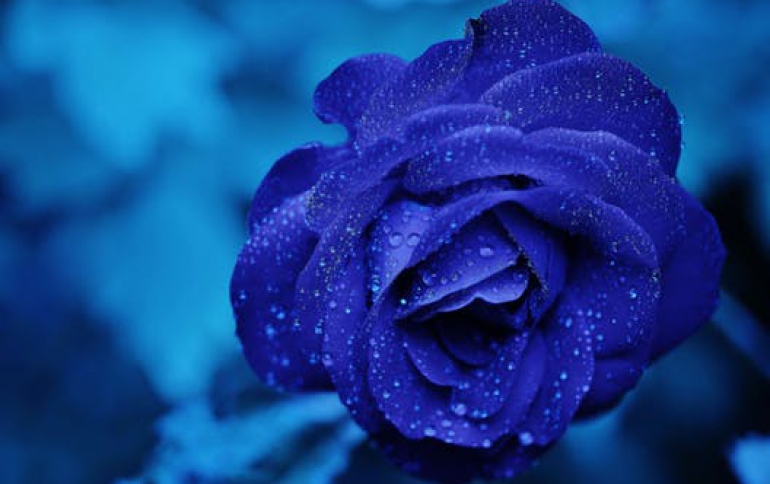 LG Introduces The Optimus Black Smartphone at CES 2011
LG today unveiled a new Android smartphone, LG Optimus Black, at the 2011 International Consumer Electronics Show (CES). Available for the first time in the mobile market, LG Optimus Black's NOVA display is designed to be the brightest, clearest and most readable among mobile screens with 700 nits of brightness for optimal visibility. NOVA technology featured on LG Optimus Black also enables users to maintain visibility whether indoors or outdoors under strong sunlight.
In addition to greater luminosity, the NOVA display on LG Optimus Black also reduces power consumption by 50 percent during general indoor use compared to a conventional LCD. LG also claims that AMOLED consumes twice as much power as NOVA to display a full white screen, the most frequently used color scheme for web browsing. Combined with the 1500 mAh battery of the LG Optimus Black, users will have enough power for their daily needs, even at maximum brightness settings.
The LG Optimus Black also features an ultra slim 9.2 mm design. The device weighs only 109g and offers sleek lines and smooth edges that improve handheld grip. Unique to the LG Optimus Black, the flush and flawless finish of the front display is achieved by hiding the Invisible Receiver behind the edges of the phone.
The LG Optimus Black also offers a set of smarter features designed for easy and faster access to important apps and content. Optimus UI 2.0 lets users directly access messages, emails and missed calls from the locked screen with just one single finger tap. The Gesture UI offers more intuitive commands, including lifting, shaking and tapping, for taking calls, entering camera mode, or enjoying music. LG Optimus Black also introduces the world's first Wi-Fi Direct for quick and high-quality data transfer between mobile devices and adopts the world's first 2MP front-facing camera.
All LG Optimus Black features are available on the Android 2.2 Froyo platform with Android 2.3 Gingerbread upgrade capability. Utilizing the 2MP front-facing camera, LG Optimus Black allows users to utilize video telephony functions of higher quality after upgrading to Android's Gingerbread.
The LG Optimus Black will be rolled out globally in the first half of 2011.
GLASSES-FREE 3D for mobile devices
LG also showcased a 4.3-inch glasses-free 3D display for mobile devices at the 2011 CES.
Featuring a WVGA touchscreen and 480x800 pixel resolution, the 4.3-inch 3D display offers the optimum screen size for watching 3D on a mobile device. LG claims that Viewers can watch videos or play games without straining their eyes with the display's 3D technology that provide bright and flicker-free images.
Making 3D glasses a thing of the past, LG's 3D display uses an applied parallax barrier technology, which delivers a series of light-blocking slits attached to the front of the LCD panel.
Working closely with LG Display, LG has also drastically reduced crosstalk. The new display has straighter, more upright barriers that are very precisely aligned to the LCD panel. This technological advance not only means smoother, brighter, crosstalk-free images, but also a wider viewing angle than on previous parallax displays.
Wi-Fi Direct Phones
LG also gave a mobile Wi-Fi Direct demostration. Offering hot spot-free Wi-Fi connectivity, Wi-Fi Direct creates a new standard for on-the-go smartphone devices by connecting mobile devices directly and allowing users to share content and applications with just the touch of a button.
Demonstrating Wi-Fi Direct for the first time on a mobile device with the LG Optimus Black, CES attendees get a sneak peak at how easy it is to share content, videos and applications to Wi-Fi enabled smartphones without tethering to traditional Wi-Fi hotspots. Throughout the demonstration, visitors are also be able to experience LG's integration of DLNA (Digital Living Network Alliance) as handset content is projected onto TV and PC screens located throughout the LG booth.
With its connectivity, Wi-Fi Direct makes it easier than ever to transfer pictures to printers, sync data between phones and PCs and enjoy interactive mobile games with friends, all without the need for wires or Wi-Fi hotspots.