6. CD Media Writing Tests
- CD-Media
The drive supports 8X (CLV) writing speed which was confirmed with Nero CDSpeed.
- Other features
The drive does not support CD Overburning. This test is carried out with a 99min disc.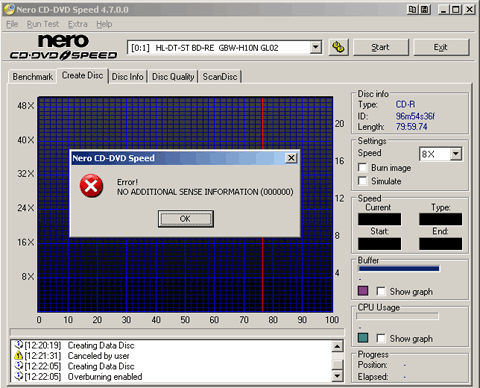 - CD-RW Format
The drive, while it recognised our Verbtim US-RW disc, could not write to it.
With RW media, the drive can write at 4x, 8x and 10x CLV.