Kingston MobileLite Wireless review
2. The device
Below you see the retail package of the Kingston Mobility Wireless. Its basic features and operation are described on the box, where you also see a picture of the device, which is backed by an 1-year warranty.
The package includes two manuals, a microUSB to USB cable (in order to charge the device) and a microSD to SD adapter: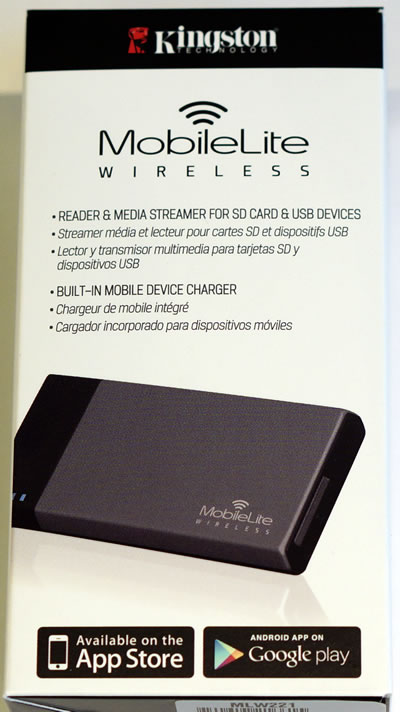 At the top side of the device there are three Leds with different color and functions:
Battery LED/Power - Indicates current battery status and current power state (Green indicates 51% - 100% battery charge remaining; amber indicates 25% - 50% battery charge remaining; and red indicates less than 25% or less battery charge remaining)
WiFi LED - Indicates current status of WiFi broadcast
Bridged LED - Indicates whether or not Wi-Drive+ is bridged to an Internet gateway.
A power button is placed at the left side. The other side includes an SD slot, in which you can insert cards with capacity of up to 64GB:
The left side has a USB port used to directly connect the device to your computer's USB 2.0 port and transfer files to the memory card in the MobileLite Wireless. The device supports the following file formats for either memory card or USB drive:
• FAT32
• NTFS
• exFAT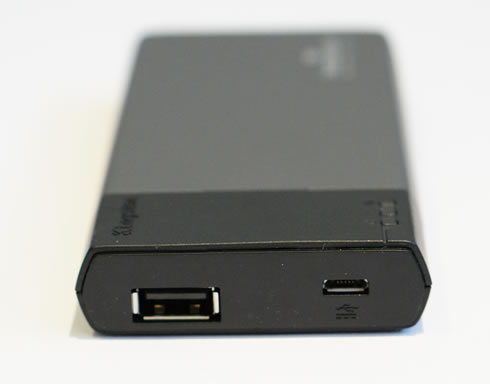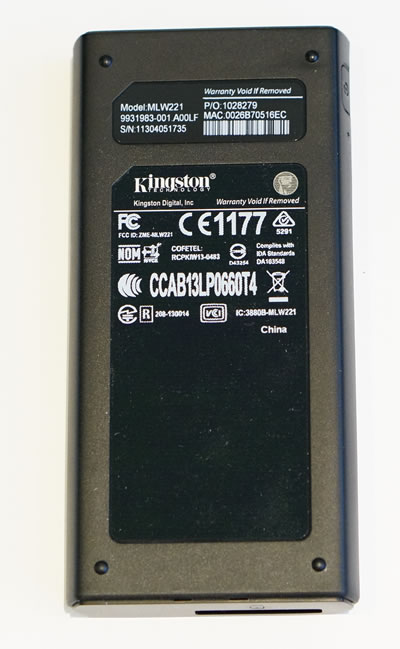 The device includes an 1,800 mAh Li-Polymer battery to either charge most mobile devices, or to power the MobileLite Wireless itself for up to 5 hours.